La Villada
On the 5th, 6th and 7th of May, we will visit most (or all) of the following historic (and pre-historic) sites, led by our bilingual Oaxacan guide in the comfort of a private excursion bus.
1.) Monte Alban Archaeological Zone is a spectacular religious, political and residential center built on the top of a mountain whose peak was leveled -- without benefit of metal tools or beasts of burden -- in order to enable construction.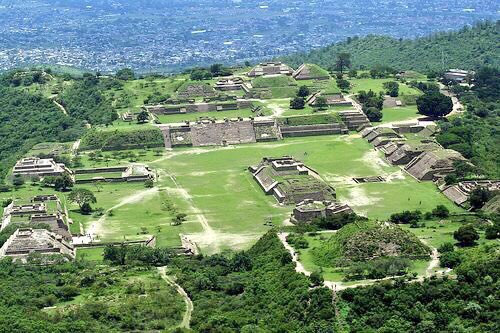 Monte Alban
2.) We will observe Oaxaca's world-famous hand-made black pottery production, probably at the same workshop where Malia Obama visited during her recent Oaxaca trip.
3.) Hierve el Agua is one of the world's most stunning "soda bridge" formations with a breathtaking, cliffside swim site.
4.) We will visit an alebrije workshop, followed by a traditional Oaxacan buffet lunch in a gorgeous hacienda setting. The huge selection of delectable dishes at Hacienda Culiapam includes all 7 Oaxacan moles.
Alebrijes
The 7 Moles Of Oaxaca
It's not all chiles & chocolate in the land of mole
5.) We will visit the Mitla Archaeological Zone whose top-notch, low-cost handcraft market is right alongside.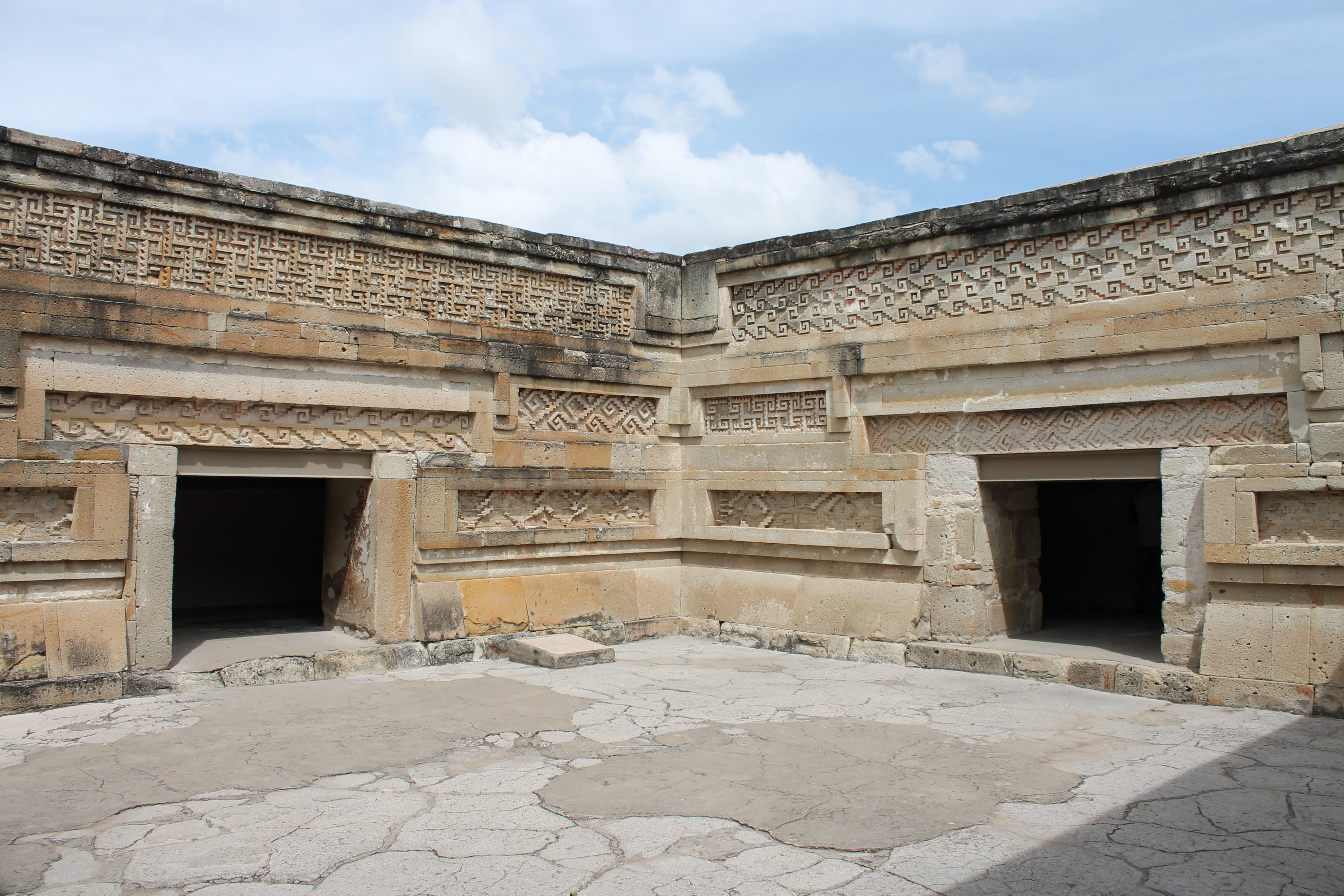 6.) The Tule Tree is the world's largest circumference tree.
I think it best if our expeditionaries do not have a preliminary idea of the immensity of The Tule Tree, and -- "to keep the secret" --I am not sending a photo.
7.) In Teotitlan del Valle, we will observe the entire weaving process starting with yarn-spinning and dye-stuff production, most notably the crimson red dye deriving from cochinilla, a pure white nopal cactus leaf parasite.
8.) Mezcaleria. We will observe the production process of tequila's Oaxacan "cousin," mezcal, starting with massive, open-pit baking of maguey cactus trunks, followed by mule-driven pressing of the cooked juice and, finally, distillation in beautifully wrought antique stills.
9.) Oaxaca's Historic District, including the delightful
z
ócalo
(central square), is a hotbed of artistic creativity.
10.) D.H. Lawrence considered La Iglesia Santo Domingo "the most beautiful church in the world."
Iglesia Santo Domingo
Wikipedia
11.) Oaxaca's downtown craft and food markets. Time permitting, we will also visit a chocolate factory.
Mercado, 20 De Noviembre
Chapulin Vendor
Grasshoppers marinated in salt and lime juice. This staple food (which I have come to enjoy) is available at every turn. It is said that eating just one "chapulin" ensures your return to Oaxaca.
12.) Every day we will spend some time in Oaxaca's Historic District, dining at two splendid downtown restaurants, La Toscana, which is set in a grand colonial home with fountain... and El Asador Vasco where our plaza-side perch along the spacious colonial balcony provides a marvelous view of the vibrant street scene -- usually to the sound of live music -- in the
z
ócalo
below.
Oaxaca is among the world's most renowned dance capitals.
17 Oaxacan tribes still speak their native languages and the resulting cultural diversity is a wonder to behold.
La Guelaguetza
We may not have time to visit all of the places mentioned above but I will
do my best to maximize the cultural diversity of our excursions when I meet with our Oaxacan guide on April 28th.
Even if it proves necessary to bypass a couple of activities, our schedule will be packed with memorable and spectacular experiences.
I will also try to arrange a brief service project and, to this end, will visit the historic, childhood home of Mexico's most revered president, Benito Juarez, a "pen pal" of Abraham Lincoln. Juarez, who was as important in Mexican history as Lincoln was in American history, grew up an orphan-shepherd whose first language was Zapotec. I will learn if it is possible for our group to do perform some useful work at the rectory in downtown Oaxaca where Juarez was raised by a Catholic priest who taught him Spanish as a second language.
Benito Juarez, 26th Mexican president, 1867-1872
Wikipedia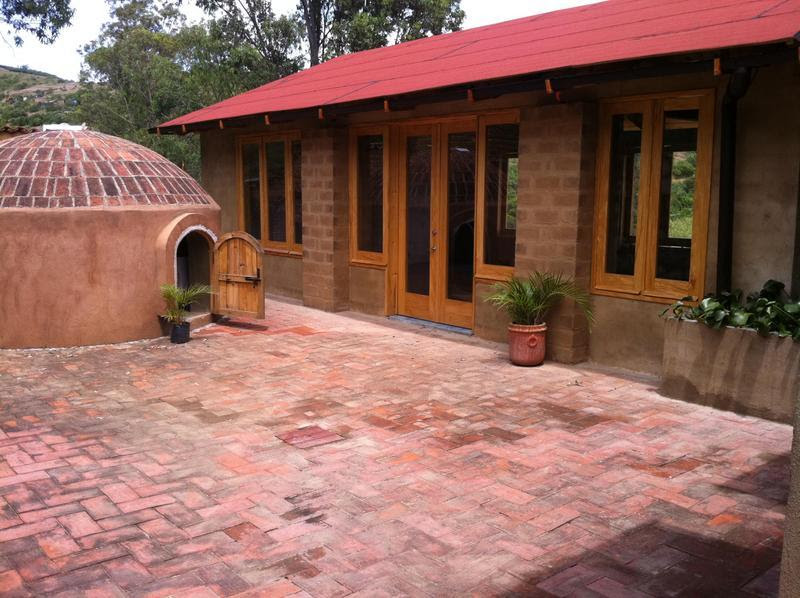 La Villada
Temescal (native American steam bath) and Common Room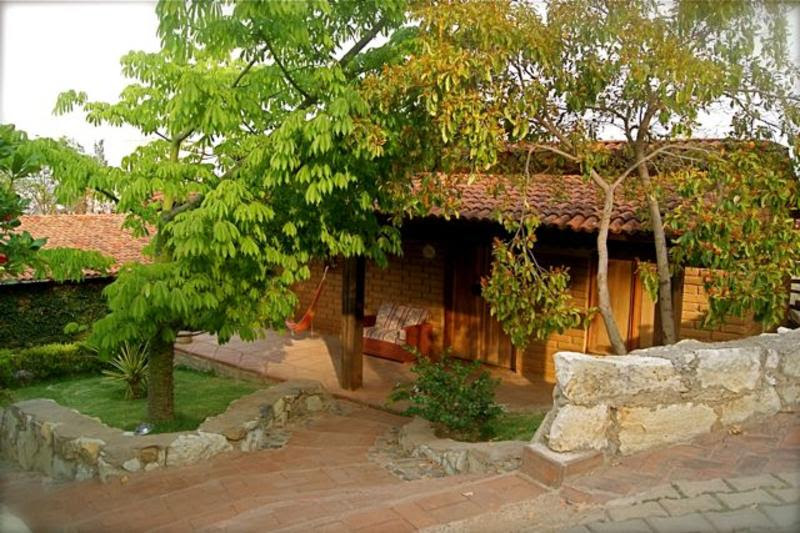 La Villada