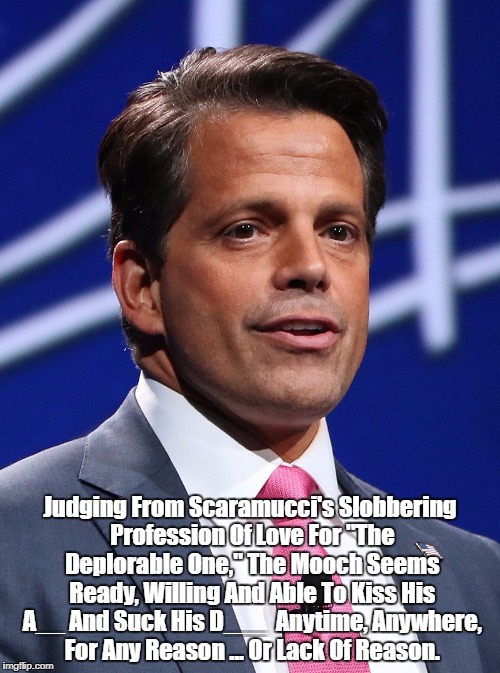 The Borowitz Report: "Comedians Protest Anthony Scaramucci's Ouster"
WASHINGTON (
The Borowitz Report
)—Thousands of angry comedians protested outside the White House on Monday afternoon, demanding the immediate reinstatement of the ousted communications director Anthony Scaramucci.
Chanting "Bring back Mooch," the irate funnymen and funnywomen argued that the abrupt removal of Scaramucci was akin to taking the food out of their families' mouths.
Industry estimates had projected that Scaramucci's presence on the White House staff would generate between four and five billion dollars for the comedy industry this year alone, a windfall that has now been erased.
Buddy Schlantz, the owner of the Bethesda, Maryland, comedy club known as the Laff Pagoda, travelled to the White House to protest what he called "a direct assault on the comedy community."
"Most comics I know are in a state of shock," he said. "Years from now, comedians will be asking each other, 'Where were you when you found out that Scaramucci was canned?' "
Tracy Klugian, a comedian who described herself as "furious" about Scaramucci's departure, said that she and her fellow-comedians were demanding that Donald J. Trump appoint a replacement who is acceptable to the comedy industry.
"Unless he picks someone of the order of Gary Busey or Snooki, it's going to get ugly," she said.