To begin with a statement of fact...
In order to be anti-fascist right now, one
must be anti-Trump - and actively anti-Trump.
And to be meaningfully anti-Trump right now, one must be actively pro-Biden.
Elsewhere...
I
agree that The Bay of Tonkin was a significant revelation of what had been hidden, and that the obfuscation of what occurred (and did not occur) in the Bay of Tonkin is accurately described as "conspiratorial."
But I don't think any of your cited examples have "changed the course of history."
Vaccines changed the course of history.
Antibiotics changed the course of history.
The discovery of microbes and consequent advances in hygiene changed the course of history.
Computer science changed the course history.
The invention of lenses changed the course of history.
The Copernican world view changed the course of history.
The European Enlightenment (which can also be considered the foundation of Liberal Democracy) changed the course history.
Karl Marx changed the course of history.
Christianity changed history.
Islam changed history.
Judaism changed history.
Buddhism changed history.
Hinduism changed history.
Ashoka changed history.
The Greek philosophers changed history.
Medieval scholastics changed history.
The artistic-cultural upwelling of the Renaissance changed history.
Settled agriculture changed history.
Civilization (i.e. division of labor in urban settlements whose agricultural hinterlands produced enough surplus food to sustain a population of urban "specialists"who needn't be dedicated to food production)
changed history.
The toppling of monarchical governance by the nascent aspirations of democrats changed history.
Movable type changed history.
The foundation of universities changed history. (The first university was founded in 9th century Morocco by an Islamic woman.)
"Universal" electrification changed history.
The light bulb changed history.
Macadam roadways changed history.
Canals - including irrigation canals - changed history.
Terraced agriculture changed history.
Telegraphy (which marked the first time communication took place faster than the "real time" movement of people, horses and vessels) changed history.
Subsequent acceleration of telecommunications changed history.
Relatively speaking, the instances you mention -- including the Bay of Tonkin -- are of minor, not epochal, importance.
"Operation Northwoods" did not change history.
Contaminated polio vaccines did not change history.
The government's poisoning of alcohol during Prohibition did not change history.
And truth be told -- in the big scheme of world history -- the Gulf of Tonkin "incident," while important in United States history and Vietnamese history did not change the course of History.
As for the revelation of tobacco company racketeering in August, 2006, the rate of cigarette use among American adults increased from 2006 until 2008, and then resumed the downward trend which began long before racketeering revelations.
It would be fairer to say that the racketeering revelations were accompanied by a paradoxical rise in per capita cigarette smoking.
Tobacco Use Rates:
https://www.motherjones.com/kevin-drum/2019/09/heres-how-vaping-affects-cigarette-use/
The 2006 tobacco industry racketeering conviction:
https://www.lung.org/research/sotc/by-the-numbers/10-appalling-tobacco-facts
Notably, a disproportionate number of The Big Changes in human history have been scientific in nature - not political. (I should have mentioned that "The Scientific Method changed the course of history.")
Just as notably, this generation of fascists are anti-Science, and at this particular moment in time, Trump cult fascists are not only opposed to vaccines, but opposed to wearing masks - a behavior that "signs off" on the clear-and-present danger of perping "negligent homicide."
Three times in the last 24 hours I have had opportunity to make the following comment about those Americans who are most likely to subscribe to conspiracy theories: "It's as if these people go out of their way to be assholes."
If you interpret this as "just my opinion," I want you to know that it's an informed, measured opinion and I stand by it.
Even more importantly, all the historical events you mention were revealed by investigative journalists (or - in the case of tobacco company malfeasance - by members of Congress) -- people who never resorted to "conspiracy thinking" but went about the plodding work of research and discovery.
To the extent that we frame the events you mention as "conspiracies" rather than cover-ups (and I realize that, on the surface, this is a fine line) we contribute to the inherent swamp of conspiracy thinking which wreaks epistemological havoc by turning people loose to believe any goddamn thing they want.
Take a look at Wikipedia's article on "9/11 Conspiracy Theories." https://en.wikipedia.org/wiki/9/11_conspiracy_theories
Lamentably it remains true that but conspiracists most notable achievement is the enhancement-and-consolidation of the fundamental and Enduring Right-Wing Conspiracy - i.e., the plutocratically-promoted belief that concentration of wealth in the hands of The Moneyed Class is the summum bonum from which all "trickle down" goods derive.
I cannot overemphasize this point: Divide-and-conquer has been the ever-successful strategy ever since money became "the coin of the realm."
Here is the crux of the matter.
The endless ramifications of miasmic and metastatic conspiracy theories (even admitting that conspiracies DO take place sometimes) is fundamentally a distraction that ends... well... actually it never ends... with the creation of innumerable self-satisfying conspiracy theories so that everyone can proclaim victory in his-or-her "Republic of Me."
But!
At best every competing, highly-individualized conspiracy theory "wins a personal battle" while insuring, as night follows day, that the moneyed classes will win the war.
In The Big Picture, you are the wrong side of liberation from oppression.
And if Trump wins in November -- and your conspiracism contributes mightily to the real possibility of The Mobster's victory -- then the moneyed classes whom Un-Potty-Trained-74-Year-Old represents will cross a corporatist threshold that locks fascism into place so that Orwell's prediction will come true:
"There will be no curiosity, no enjoyment of the process of life. All competing pleasures will be destroyed. But always— do not forget this, Winston— always there will be the intoxication of power, constantly increasing and constantly growing subtler. Always, at every moment, there will be the thrill of victory, the sensation of trampling on an enemy who is helpless. If you want a picture of the future, imagine a boot stamping on a human face— forever. "
Note well:

"If you want a picture of the future, imagine a boot stamping on a human face— forever."
Trump would have his henchmen stamp on people's faces and he would be gleeful at the carnage.
On the other hand, Joe Biden's victory will at least buy time to forfend Trump's inevitable stomping and tromping.
And in that "space," even Joe (who is hurtling toward "the left") may cross a threshold where the course of history actually changes, actually turns its back on the pre-ordained plutocratic matrix.
What's more, Joe would have a real shot at putting in place the foundation of a new American "order" virtually identical to the world you so ardently promoted as a Bernie supporter.
Sadly, I fear you can not even conceive the possibility of Joe providing a hopeful alternative to Trump's iron-clad, hobnailed fascism, supersaturated with cruelty and malice for anyone who does not genuflect at his altar.
Anyone who does not suck his ____ and lick his ___.
And to the extent that you cannot even conceive the categorical difference between Trump and Biden, you will remain, by default, a Trump promoter.
If that psycho-spiritual wreck of a "man" -- the only living human able to "put on a clinic" for Satan himself -- pulls off a victory in November, you need to know that the nightmare will be on you.
"In an avalanche, no single snowflake accepts responsibility."
Daniel Webster Prompts A Review Of Conspiracism And Its Destructive Role In American Politics
https://newsfrombarbaria.blogspot.com/2020/07/daniel-webster-prompts-review-of.html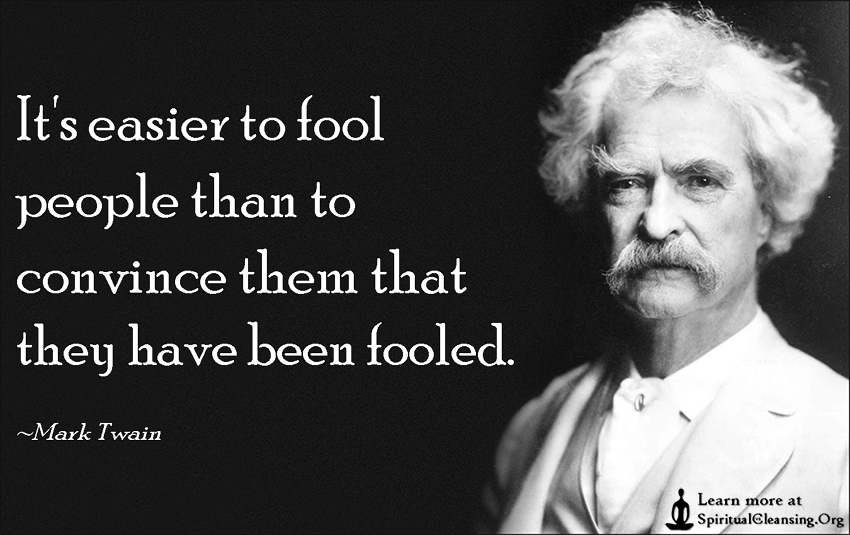 Postscript: If the carcinogenic properties of tobacco were being litigated for the first time in our current political and judicial climate, all the sonsobitches on the right side of the aisle would make a persuasive case that any nay-saying was "fake news" and "alternative facts" generated by "The Deep State" to harm American industry which, "by God, does what it does best when left totally alone - totally unregulated - so that 'The Invisible Hand Of The Marketplace' can work its preternatural magic."
And I see you leading THAT charge.
You have been bamboozled my friend.
A Deep Look At Joe Biden And His Appeal With Working Class Whites