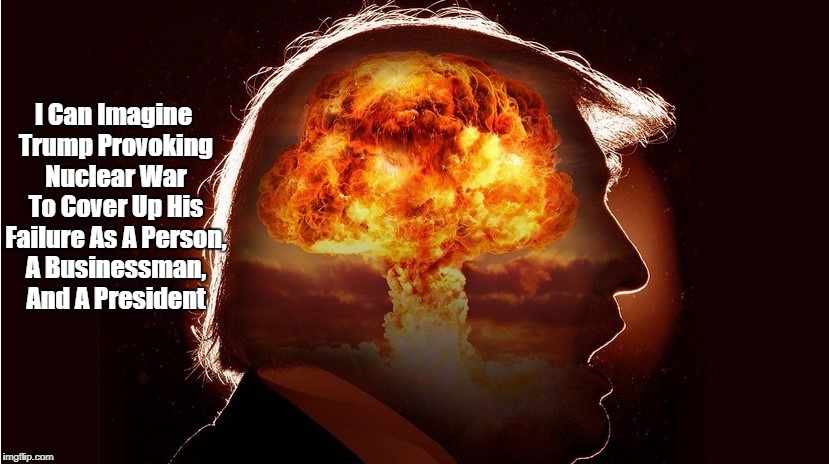 Donald Trump Has His Finger on the Nuclear Button. Maybe We Should Do Something About That.
We can't afford to leave that power to an impulsive egomaniac.
By Mark Hertsgaard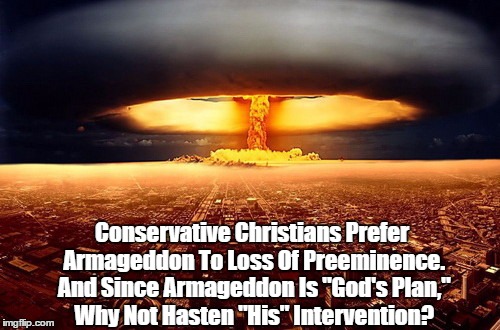 Trump Has Unchecked Authority To Order A Nuclear Attack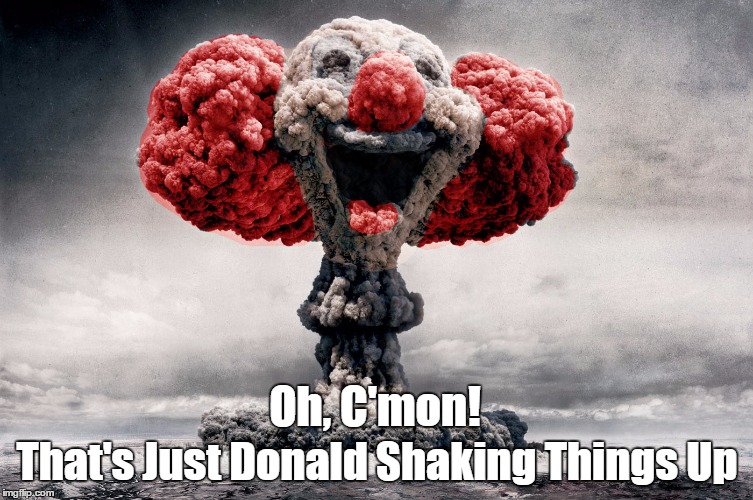 Trump Has Unchecked Authority To Order A Nuclear Attack
President Trump's dire threat to North Korea that it risked "fire and fury like the world has never seen" sounded like a threat of nuclear war — and a president does have the power to order a nuclear attack, experts say.
Trump has "unchecked authority to order the use of conventional or nuclear weapons against North Korea," Bruce G. Blair, a nuclear security expert at Princeton University's Program on Science and Global Security, said in an e-mail. "I believe that both options are being prepared right now."
"Trump can order a nuclear strike," Alex Wellerstein, an assistant professor of nuclear weapons at the Stevens Institute of Technology in New Jersey, said in an e-mail. "The US system of nuclear chain of command is very clear that the President, and only the President, is in the position of authorizing a nuclear strike."
T
he bill, introduced before tensions had ratcheted up with North Korea, was considered mostly a political statement with little chance of passage.
Markey issued a statement Tuesday renewing his call to pass the bill, which has made little headway in Congress.
He said no "preemptive nuclear fire or fury" should be wreaked on North Korea without congressional approval.
"No human being should have the sole authority to initiate an unprovoked nuclear war. Not any American President, and certainly not President Donald Trump. As long as that power exists, it must be put in check. That's why we need legislation to cement this commonsense national security protection into law," he said.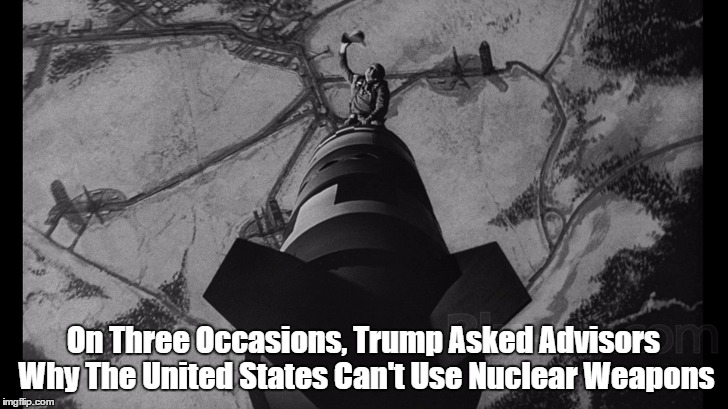 Trump's warning that "North Korea had best not make any more threats to the United States" or it would face fiery consequences came after a new report Tuesday said US intelligence believes North Korea has produced a nuclear warhead that can fit inside its missiles, a key milestone in becoming a nuclear power.
Asked about Trump's comments at a press briefing, Trump senior adviser Kellyanne Conway said his remarks were "strong and obvious," but declined to elaborate.
Kelsey Davenport, director for nonproliferation policy at the nonprofit Arms Control Association, said Trump's command of the US nuclear arsenal "is another reason why deescalation is critical. If conflict erupts, two inexperienced leaders with poor impulse control have nuclear weapons at their fingertips. That is a chilling scenario that the international community would do best to avoid."
Davenport said Trump's comments were "ill-advised and inflammatory."
"Loose talk inciting conflict will only continue to spur North Korea to continue advancing its nuclear and missile programs. Pressure alone is not going to reduce the threat posed by Pyongyang," she said. "Talks are necessary."
Blair said he believed that Trump advisers such as national security adviser H.R. McMaster, Defense Secretary James Mattis, and Joint Chiefs Chairman Joseph Dunford would advise against a first strike.
In November, Blair had warned in a piece in Politico that the "trajectory of this crisis is ominous, and it could easily escalate to the brink of nuclear use."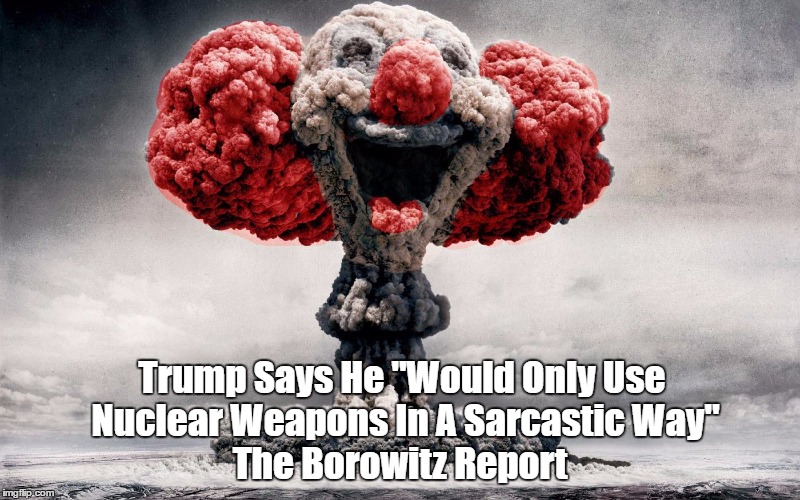 Compendium Of Pax Posts Concerning Trump's Habitual Lying
http://paxonbothhouses.blogspot.com/2017/02/compendium-of-pax-posts-concerning.html
Ted Cruz Gives Detailed Explanation Of Trump's Pathological Obsession With Continuous Lying
Fred Owens' Facebook Page, "Fake News" And The Credibility Of The Mainstream Press
Compendium Of Pax Posts Re: Trump's Non-Stop Ability To Tell One Lie After Another
Compendium Of Pax Posts On Post-Inaugural Blur Of White House Lies And "Alternative Facts"
The Borowitz Report: "Trump Blasts Media For Reporting What He Says"
28 Enormities That Prevent Conscionable People From Hoping Trump Is A Successful President
Donald's Doozies: A Yuge (And Yugely Incomplete) Compendium Of Trump's "Pants On Fire" Lies
Compendium Of Pax Posts About Donald Trump
Donald Trump, Felon: Re-Visiting Trump University
Millions Of Deplorables Voted For Trump Because He Was The Only Candidate Who Was As Crazy As They Are




We Redacted Everything That's Not A Verifiably True Statement From Trump's Time Magazine Interview About Truth

Fact-Checking Trump's TIME Interview On Truths And Falsehoods

Donald Trump: A Man So Obnoxious That Karma May See Him Reincarnated As Himself
Shit-Slinger Trump Says Obama Wiretapped Trump Tower During Campaign. Obama Is "Bad, Sick"
The Best Photographic Evidence Of Trump Inaugural Crowd Size: From Stage & From Monument
National Park Service Releases Official Photos Of Trump And Obama's Inaugural Crowds
"There Are Two Ways Of Lying..." Denis De Rougemont And Donald Trump

Behind The Mask, The GOP's True Face: Ayn Rand's Ideological Acolyte Paul Ryan Promotes Her Central Belief That Altruism Is Evil




Why Americans Have A Moral Obligation NOT To Respect Donald Trump




American Conservatives And Aggressive Ignorance




Too Ignorant To Keep Democracy Alive




"Are Republicans Insane?" Best Pax Posts




"President Trump's Lies, The Definitive List"

New York Times

"President Trump's Lies, The Definitive List"

The Toronto Star's Complete Tally Of Trump's 337 Lies Since Inauguration (June 26, 2017)