It Is Important To Know These Things So Religion Doesn't Do You More Harm Than Good
What Too Many Christians Get Wrong
Yeshua Excoriates Fellow Pharisees: "The Woe Passages"
Jesus: Festive Tippler And Friend Of Whores, Publicans, Tax Collectors And Sundry Sinners
James' Epistle: "Judgment Without Mercy Will Be Shown To Anyone Who Has Not Shown Mercy"
Bill McKibben: "The Christian paradox: How a faithful nation gets Jesus wrong."
"Pope Francis Links"
Pope Francis: Quotations On Finance, Economics, Capitalism And Inequality
All 3 Abrahamic Religions Should Be As Ashamed Of Themselves As They Are Now Self-Certain
Abrahamic Religions Must Deal With Their Own Bronze Age Atavism And Not Just Window Dress
Are Highly Religious People Less Compassionate?




Conservative Christians Delight In The Punishment And Pain Of Others
The Age-Old Normalization Of Warfare Through Stupidity, Ego And Religion
Compendium Of Best Pax Posts On Organized Religion And The Everyday Validation Of Violence
The Christian Doctrine Of Damnation... And The Destruction Of Christ-Spirit
Christian Conservatism: The Saved, The Damned, The Rich, The Poor
NPR: When Conservative Christians Lose Their Religion, They Turn To White Supremacy
"Any Religion That Needs Fear To Thrive Is Bad Religion"

"Bad Religion: A Compendium"
"Terrorism And The Other Religions"
What's Wrong With The Abrahamic Religions: Absolutism, Scriptural Inerrancy, Bloodlust

"Is The Bible More Violent Than The Quran?"

11 Bible Verses That Turn Christians Into Atheists
The Phenotypic Expression Of Religion Matters More Than Its Dogmatic Genotype
And Armageddon As A Self-Fulfilling Prophecy
"God Enjoys The 10 Plagues Way Too Much"
Christians Ignore Jesus' Direct "Commandments" But Are Punctilious About Things He Never Said
How A Brain Injury Caused My Fundamentalist Friend To Convert To Mainstream Christianity
Escaping Christian Fundamentalism....

And Then Returning To The Fold
Pope Innocent III's Albigensian Crusade And Genocide



ISIS And The Inquisition: The Shadow Side Of Religion. Why Does Belief Do This?

"What ISIS Really Wants" And How The Patriarch Abraham Appears To Be The Instigator
Christianity's Bedrock Commitment To Torture: Remaking "The Faithful" In God's Image
"Why The Catholic Church Must Change: A Necessary Conversation"
"Trial By Ordeal: The Bloody Old Testamental Roots Of Modern Justice"




"Trial By Ordeal: Alive And Well Into The 17th Century"
Pope Francis: What Christianity Looks Like When Believers Realize "God Is Love"
UNC-CH Professor Bart D. Ehrman:

Biblical Exegete And Former Christian Evangelical

The Bible and Textual Analysis
Americans, Especially Catholics, Approve Of Inquisitorial Torture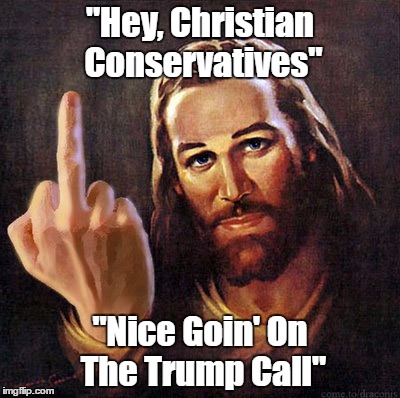 "Frog Hospital" And "Pax" Discuss Rednecks, Ignorance And Conservative Christianity
"Why Church Fathers Were So Negative About Sex?"
"The Idea Of Christ Is Much Older Than Christianity." "The Soul Is By Nature Christian."
Compendium Of Best Pax Posts On Religion
Compendium Of Pax Posts: "The Seven Deadly Sins"
Conservative Christians And Global Warming