Alan: It is bewildering that 40% of Americans support this guy.
Trump is so full of shit his back teeth are brown.
If this "sort of language" strikes you as "out of line," apparently you haven't "grabbed pussy" yet.
The people who elected stronzo -- most of them "good" "Christians" -- experience no misgiving, suffer no pang of conscience that they made SOBMF the standard bearer of America.
We know that sociopaths and psychopaths have no sense of guilt.
S-Trump-ets are made in The Deplorable One's mold.
Mark Twain, Adolf Hitler And The Dunning-Kruger Effect
The Dunning-Kruger Effect: Stupid People Don't Know They're Stupid
Consider stronzo's spokeswoman: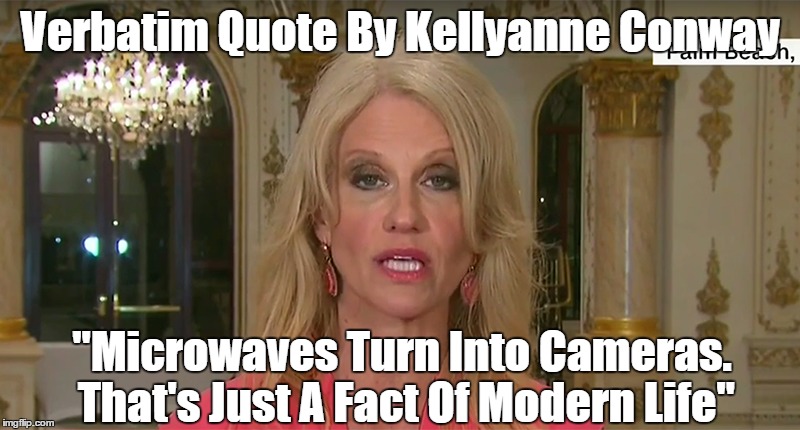 Compendium Of Pax Posts Concerning Trump's Habitual Lying
Ted Cruz Gives Detailed Explanation Of Trump's Pathological Obsession With Continuous Lying
Fred Owens' Facebook Page, "Fake News" And The Credibility Of The Mainstream Press
Compendium Of Pax Posts Re: Trump's Non-Stop Ability To Tell One Lie After Another
Compendium Of Pax Posts On Post-Inaugural Blur Of White House Lies And "Alternative Facts"
The Borowitz Report: "Trump Blasts Media For Reporting What He Says"
28 Enormities That Prevent Conscionable People From Hoping Trump Is A Successful President
Donald's Doozies: A Yuge (And Yugely Incomplete) Compendium Of Trump's "Pants On Fire" Lies
Compendium Of Pax Posts About Donald Trump
Donald Trump, Felon: Re-Visiting Trump University
Millions Of Deplorables Voted For Trump Because He Was The Only Candidate Who Was As Crazy As They Are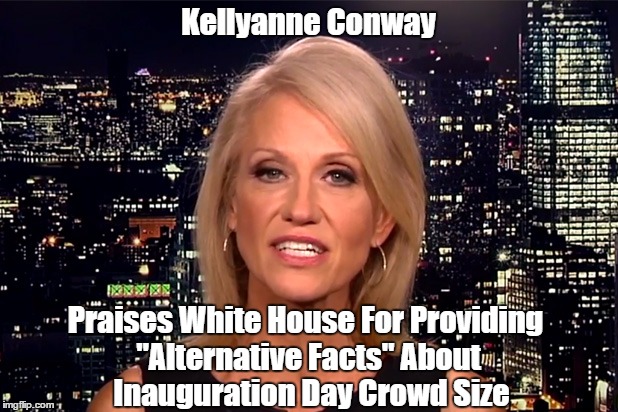 It's not that s-Trump-ets haven't been told.
Devious Donald laid it all out for everyone to see.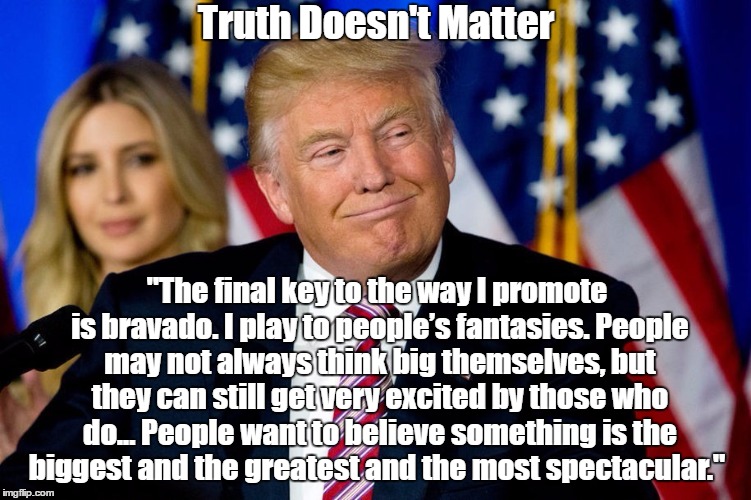 Donald Trump's Core Business Philosophy From His Bestselling 1987 Book 'The Art of the Deal'
The linchpin of Trump's suck-cess is his realization that people are shriveled by fear.
And now, hunkering in their self-terrified trenches, they submit to anyone who impresses them as fearless - even if their apparent fearlessness is all bravura, bluster and bombast.
Hitler -- at one time a homeless person on the streets of Vienna -- added "The 4th B" to Donald's bullshit arsenall: bigotry.
Update On Ivana Trump's Revelations Concerning Donald's Fondness For Hitler's Speeches

You Will Remember This White Woman's "F_____ Nigger" Rant The Rest Of Your Life




Trump: Mystery cop is biker who can fix Chicago crime in 'couple of days'

President Donald Trump on Friday repeated his claim that he last year identified to Mayor Rahm Emanuel a mystery Chicago cop who could solve the city's crime problem in "a couple of days."

But the president told an audience of cops on Long Island, N.Y., that he never heard back from Emanuel — a claim disputed by the mayor's spokesman Adam Collins, who said Emanuel never received the name.

Trump, who made a campaign issue out of Chicago's crime problem, said the Chicago cop was a "rough cookie" who was part of a volunteer brigade of motorcyclists who escorted his campaign in Chicago last year. When Trump stopped to pose for a photo with the off-duty cops, the "rough cookie" told him Chicago's problems could be "straightened out," he said.

"And I said, 'How long would it take you to straighten out this problem?' " the president added. "And he said, 'If you gave me the authority — couple of days.' I really mean it."

"... I said, 'You've gotta be kidding. ... Give me your card.' And he gave me a card. And I sent it to the mayor. I said, 'You ought to try using this guy.' Guess what happened? Never heard. And last week they had another record. It's horrible."

It isn't the first time Trump has mentioned the mystery cop. In August, he told then-Fox News host Bill O'Reilly that he believed the cop's claim about solving the city's problems within a week. He also said at the time that he had sent the cop's name to Emanuel.

Collins again rejected that claim Friday and said, "We can only hope the president is as interested in attacking crime as he is in attacking his attorney general, transgender members of the military and the three largest cities in the country."

Chicago police spokesman Frank Giancamilli said CPD brass had also been "unable to identify any Department member who had a conversation with then-candidate Trump."

The bulk of Trump's speech Friday supported what he called "tough" policing, including his support for police roughing up arrestees, who he said he didn't mind if they hit their heads when they were put in the back of police cars. It stood sharply at odds with the findings of the Obama administration's Department of Justice report that found Chicago police are too quick to turn to excessive and even deadly force, most often against black and Latino residents, without facing consequences.

The White House again did not respond to requests to identify the mystery cop Friday, or to clarify whether the biker cop could solve the crime problem in a week, as previously claimed, or within two days. But Trump's speech did include a few new details about the officer he says he met.

The president says he was impressed by the way the officer organized his men for a photo with Trump, adding, "you could see a really respected officer. ... He was at the head. He was the boss. ... He actually talked like the boss."

Twitter @kimjnews