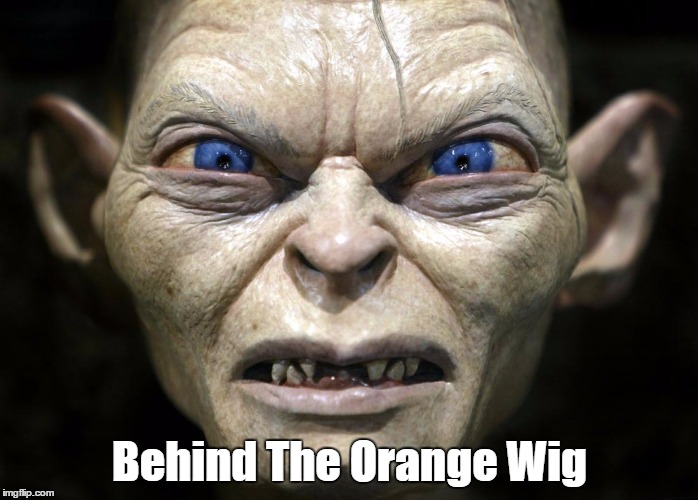 Excerpt:

Maybe Republicans ought to start "extreme vetting" their presidential candidates.
That 'extreme vetting' Trump wants for immigrants? He wouldn't pass it



Read more here: http://www.miamiherald.com/news/local/news-columns-blogs/fabiola-santiago/article96046727.html#storylink=cpy
"Those who do not believe in our Constitution, or support bigotry and hatred, will not be admitted for immigration into our country," Trump said Monday in Ohio. "Only those who expect to flourish in our country and to embrace a tolerant American society should be issued visas."
By those standards, Trump wouldn't be fit to call himself an American.
He has banned media he doesn't like from campaign events, First Amendment be damned. He has singled out Muslims for exclusion, religious freedoms guaranteed by the Constitution not standing in his way. He has cast Mexican immigrants as rapists and drug dealers, and inspired wholesale anti-immigrant hatred all over the land.
In fact, if voters hadn't catapulted him to the GOP nomination and the party sealed the deal, there's no other way the millionaire real estate magnate would've made it through the background and security-clearance checks required of a high-ranking federal employee or political appointee, says a former immigration chief.
Trump and his Slovenian wife, Melania, wouldn't pass the multi-level government screening in place now and when he was in charge, says Perry Rivkind, a Reagan appointee who was associate commissioner of the Immigration and Naturalization Service in the 1980s and INS district director in Miami.
"He would be rejected because of his statements," Rivkind said. "He'd never be accepted into any other position. I'm not sure he could get an appointment because he couldn't pass a security check. He could not get into a U.S. government job based on his statements on Russia, his attacks on people. He couldn't get any clearance. He couldn't have access to classified material."
Rivkind should know. He was an insider who vetted candidates at the Justice Department. People were turned down for character flaws less detrimental than Trump's. He was sent to Miami by the Reagan administration and used his discretionary powers to grant refuge to immigrants he didn't want to send back to wars in Central America. Many Hispanic Republicans voting for Trump can thank Rivkind for their citizenship. The INS director he replaced, whose tactics were despotically Trumpian, would've sent them packing.
Rivkind, now retired in Arizona, also questions how Melania was able to obtain a work visa and travel a speedy road to citizenship.
A fledgling modeling career and posing for nude photographs doesn't qualify anyone as "exceptional," the category under which her employer would have had to apply for Melania to obtain the necessary visa to legally work here, he said.
"It raises questions as to what her status was when she came in," Rivkind said, adding that, as aspiring First Lady, Melania Trump should open her immigration file to public scrutiny. "The media has a right to know. That's not top secret."
The vetting system for immigrants is so strict that the sexy photographs of Melania holding a gun, wearing a mask and posing in "sadomasochistic" poses should've been cause to put a review hold on her permanent status, Rivkind said. And the false college degree claimed on her now-removed website, if listed in her immigration applications, also would be grounds for visa revocation or residency denial.
Illegal Immigrant, Melania Trump.
Donald Didn't Build The Wall Fast Enough
PBS: Melania Trump Worked In U.S. Without Visa; Took Jobs Away From Native Born Americans And Immigrants Who Got In Line
But it was smooth sailing for Melania Trump through the immigration system her husband wants to overhaul for others.
Maybe Republicans ought to start "extreme vetting" their presidential candidates.
Fabiola Santiago: fsantiago@miamiherald.com, @fabiolasantiago
Dear Fabiola,
Your article -- "That 'extreme vetting' Trump wants for immigrants? He wouldn't pass it" -- is brilliant.
Hillsborough, North Carolina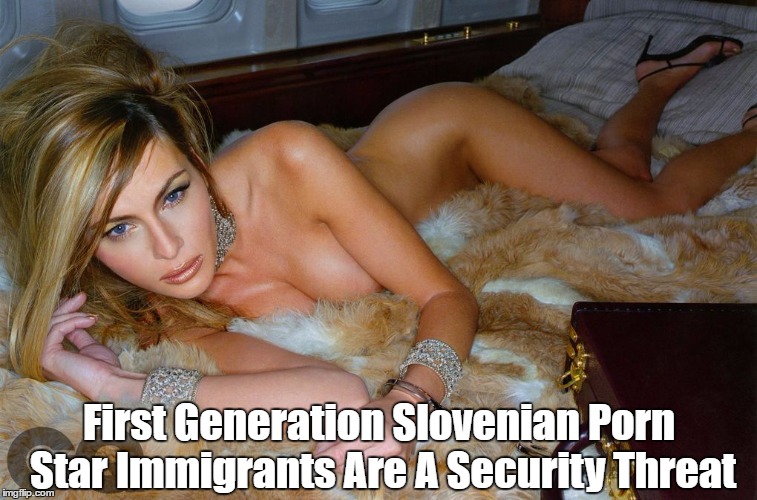 If Trump Wins And Your Kids Google "First Lady," Here's What They'll Get



Nude Photos Of Melania Trump Raise Questions: "Did She Come To The United States Legally?"
The New York Post Just Covered Melania Trump's X-Rated Photo Shoot
Melania Trump: Giving Evangelicals Someone They Can Get Behind
Melania Trump's Softcore Porn Photos
Trump Family Fortune Began With Booze And Prostitution
Donald Trump Describes His 1-Year-Old Daughter In Most Cringe-Worthy Video Clip Yet
Don't Forget: Donald Trump Wants To Bang His Daughter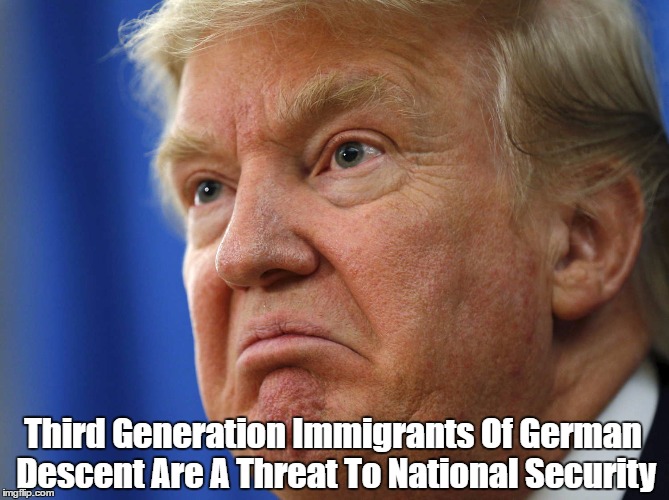 VIDEO: Pulitzer Prize Winner Reveals Evidence Of Trump's Extensive Mafia Ties
Fact-Checking Donald Trump's Acceptance Speech At The RNC (Ken Kessler, Washington Post)
Donald Trump Is A Fascist
The Borowitz Report: "Trump Says He Would Only Use Nuclear Weapons In A Sarcastic Way"
The Borowitz Report: "Trump Blames Bad Poll Numbers On Existence Of The Numerical System"
Andy Borowitz' Last Three "Reports" Are Side-Splittingly Funny
Borowitz: "Seemingly Decent Human Beings' Involvement In 2016 Election Confuses Voters"
Updated Compendium Of Pax Posts About Donald Trump



"Are Republicans Insane?" Best Pax Posts




"There Are Two Ways Of Lying..." Denis De Rougemont And Donald Trump
"You've Been Trumped": A Documentary About Devious Donald's Imperious Takeover Of Scotland

(How Donald Works His Will By Denigrating "Commoners")
28 Enormities That Prevent Conscionable People From Hoping Trump Is A Successful President



Compilation Of Pax Posts On Similarities Between Hitler And Trump




Compendium Of Best Pax Posts About The Relationship Between Trump And Putin




Compendium Of Pax Posts About Russian Electoral Manipulation
Watch: CNN Spent Ten Straight Minutes Tearing Down Trump's Lies
VIDEO: Trump Tells More Lies Than Any U.S. Politician. Why Do "Patriots" And "Christians" Believe A Liar
Pulitzer Prize-Winning PolitiFact Finds That Only 1% Of The Things Trump Says Are Entirely True
Compendium Of Pax Posts Re: Trump's Non-Stop Ability To Tell One Lie After Another
141 Things Donald Trump Has Said And Done That Make Him Unfit to Be President
Compendium Of Pax Posts On Post-Inaugural Blur Of White House Lies And "Alternative Facts"
Keith Olbermann's 176 Reasons Trump Shouldn't Be President

(Yes, It's All Here And Worth Hearing In One Relentless Torrent)
Who Lies Most? A Pants-On-Fire Comparison Of America's 20 Best Known Politicians
"Alternative Facts" & Moral Rot: Team Trump Tells Brazen Lies Hoping Supporters Are Stupid
The Borowitz Report: "Disturbed Man Gets Past White House Security"... And Other Great Shticks