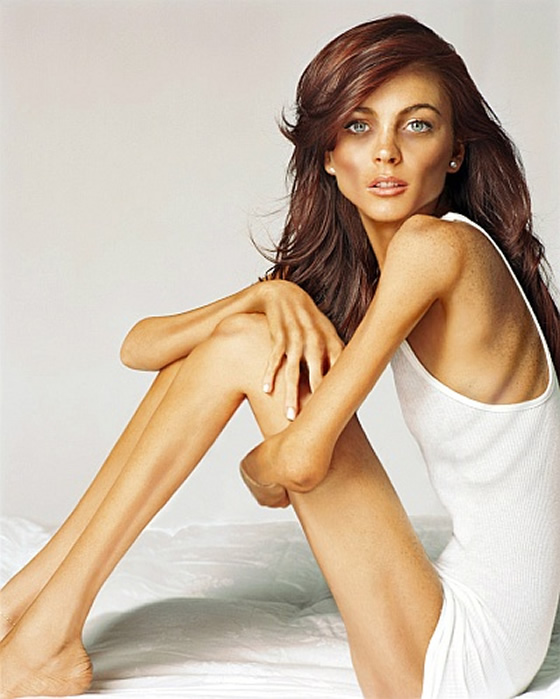 Alan: The "anorexia" photo above was gotten from Google Images with "Safe Search" in place.
Against a "conservative" backdrop of strict austerity (aka "economic anorexia") the
IMF is urging robust infrastructure spending to boost tepid global recovery.
Austerity is to economic well-being what anorexia is to personal well-being,
an attractive idea for deluded people
and an ugly, damaging, potentially fatal reality.
It is always better to have big chunks of pork bubbling in the broth than to have no pork at all.
The quest to "cut all fat" is the logic of anorexia.
Keep in mind that a healthy male body contains a minimum of 5% fat and a healthy female body contains a minimum of 10%.
http://en.wikipedia.org/wiki/Body_fat_percentage
Unavoidable need for fat in "nstitutional organisms" should be seen in similar light.
Anorexia is a horrifying form of perfectionism, consistent with deluded beliefs that vice is virtue and ugliness, beauty. (I am reminded that Impossibly Pure Principles make uncompromising "conservatism" an unworkable -- and essentially selfish -- enterprise.)
"Is Perfectionism A Curse? Paul Ryan Tells The Truth"
To glimpse the core horror of anorexia, turn off your google safe search filter and conduct a keyword search for "anorexia."
Yikes!