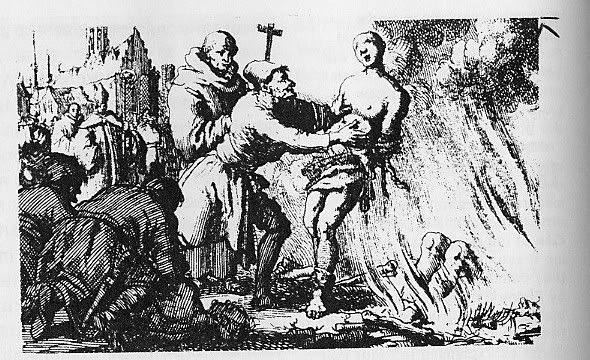 "The last execution of the Inquisition was carried out in Spain on July 26, 1826. This was the execution of the school teacher,
Cayetano Ripoll
, for the teaching of
Deism
in his school. In Spain the practices of the Inquisition were finally outlawed in 1834."
http://en.wikipedia.org/wiki/Inquisition
***
"Deism And Founding Father Links"
http://paxonbothhouses.blogspot.com/2014/06/deism-and-founding-father-links.html
***
If Europe is "returning to the Dark Ages," America has already returned.
Relative to the United States, did Spain feel more, or less, civilized to you?
I have not been to Europe in 25 years but when I was last there, my Italian interlocutors laughed when I asked if they wanted to move to the United States.
The center of American politics has shifted so drastically that -- under the inexorable influence of zeitgeist -- we now entertain socio-political postulates that were, until recently, considered absurd.
Pax on both houses
Alan
---------- Forwarded message ----------
From:
EK
Date: Mon, Oct 27, 2014 at 8:17 AM
Subject: Thought for the Day: Peace
To: Thought for the Day
Because of well-intentioned tolerance and an undisciplined pluralism, Europe is returning to the dark ages.
-- Rabbi Shalom Lewis —
Ehr Daw
("They are here")
Have a Great Day and a Wonderful Week … pray for peace…