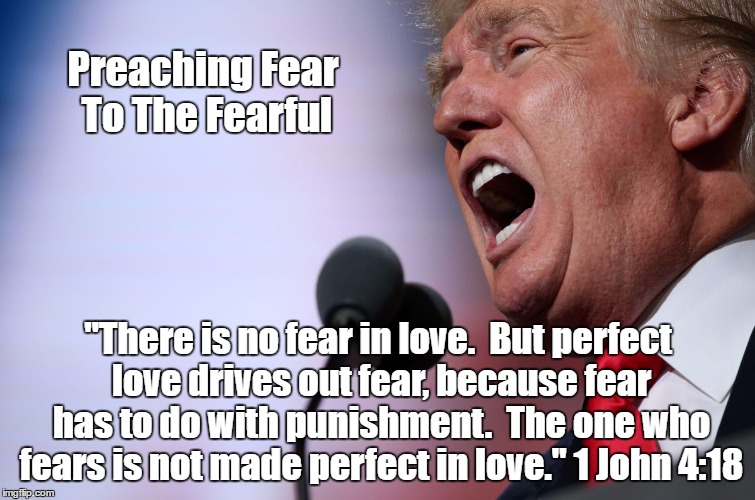 Here are some recent links, most of them
relating to Trump's State Of The Union Address, an event I found very depressing.
"Bad Cop" has found his inner "Good Cop" and I fear the sonofabitch may now be able to pander to his Base, hauling out "Bad Cop" whenever pragmatically useful; then trotting out "Good Cop" when he wants to dishearten (or disable) "The Resistance" by looking like a level-headed, completely sane "President."
When he feigns normalcy (Ted Bundy was quite good at it) the press will have no option (?) but to report: "The president looked presidential while setting forth his agenda with clarity and calm."
Thank God for the Sessions' mess!
If the Attorney General pickle gets intermingled with the quest for an independent investigator, we still might save our bacon.
Who knows what's in Trump's tax returns...
My hunch is that that the contents are sufficiently compromising that he will 1.) resign rather than suffer the humiliation, and/or 2.) resign rather than suffer the legal consequences.
Last Week, I Told Friends That North Korea Was Custom-Made For A Trump Attack. Now This...
Trump Exploits Carryn Owens' Grief To Distract Attention From His Own Vility
"Despite Trump's "Presidential" Manner, At Bottom He Wants You To Be Abjectly Afraid," WAPO
Trump's "State Of The Union Address": Trump's "Good Cop" Joins His Well Know "Bad Cop"
If USA Is At Risk, Why Has Trump Delayed New Travel Ban So It "Can Have Its Own Moment?"
Does White Privilege Come At The Cost Of One's Humanity?
KY's Democratic Ex-Governor Steve Beshear Gives Superb Reply To Trump's State Of The Union
Elizabeth Warren Calls Out Despicable Jeff Sessions For His Brazen Lie About Russian Contact