However, Borowitz begins every post/email with the word "Satire."
Plus, the content of "Borowitz Reports" deviates so flamboyantly from facts known to anyone who pays enough attention to qualify as "a responsibile citizen" that every American not preoccupied wrapping himself in a flag (or a conspiracy theory), automatically knows that Borowitz deals in satire.
Anyone with even a slight ripple in their "political EEG" knows - just as they know how to metabolize - that Borowitz is spoofing.
60 Minutes: "Fake News"
http://paxonbothhouses.blogspot.com/2017/03/60-minutes-fake-news.html
On the other hand, "The Dunning-Kruger Effect" fires a deafening salvo over the bow of The Body Politic: "Stupid people don't know that they're stupid."
And so we confront what has always been, a cultural milieu in which citizens are only protected by an educational process that imparts intellectual rigor and critical thinking. (The latter is briefly described as "the ability to critically re-write every book we read while reading it.")
Lacking intellectual rigor and critical thinking skills, people are not only prone to getting suckered but actually invite the unctuous attention of snake oil salesmen.
Not surprisingly, Donald Trump knows that "a sucker is born every minute."
But even more than the mere knowledge of "knowing he's a magnet for suckers," Despicable Donald knows how to accelerate the rate at which suckers are born.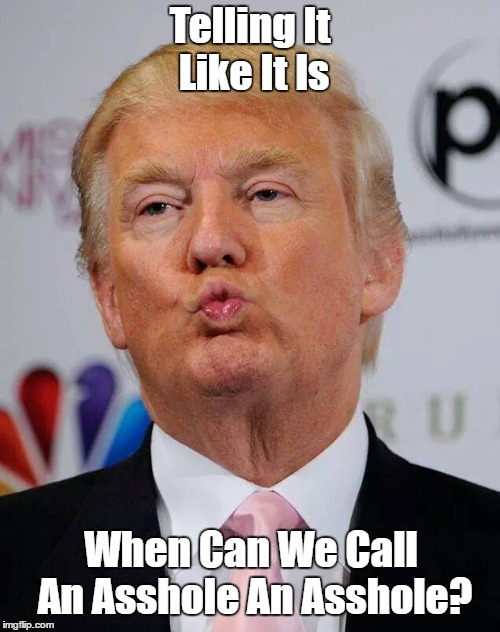 White House Denies Ties To The United States
WASHINGTON (
The Borowitz Report
)—In a fiercely defiant statement on Tuesday, the White House press secretary, Sean Spicer, denied that any member of the White House staff has ever worked "in any way, shape, or form" for the benefit of the United States.
Angrily addressing the press corps, Spicer said that any allegations that members of the Trump Administration have ever acted in concert or collusion with the United States are "unequivocally false."
"At no time during the transition or afterward did any member of the Trump team have meetings, conversations, or any other contacts that furthered the interests of the United States of America," Spicer said. "In the thousands of communications that took place, the United States never came up even once."
Drawing a stark contrast with the Administration of former President Barack Obama, Spicer said that many members of Obama's staff were "clearly and flagrantly working for the United States government at all times."
"President Trump has put an end to that," he said.
In closing, Spicer said that the recent effort to pass the Republican health-care bill should silence "once and for all" those trying to link the Trump Administration to the United States government. "If you look at the interaction between the White House and congressional Republicans, there is absolutely no evidence of coördination," he said.