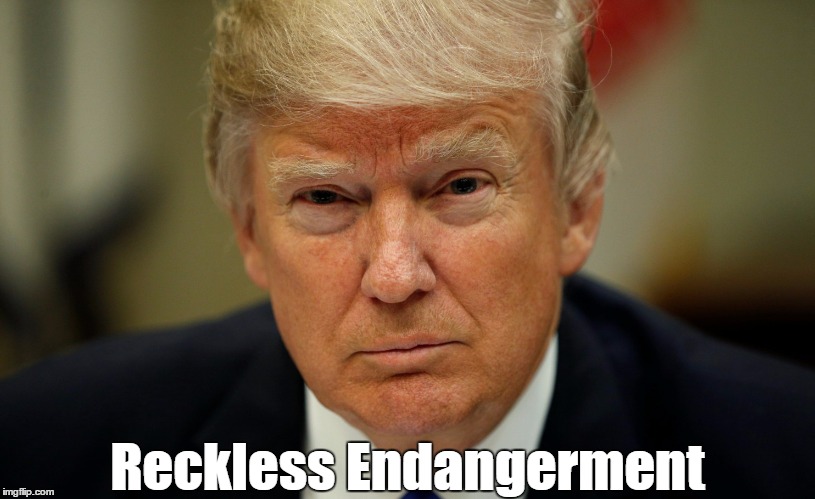 Alan: If, as Donald says, America is at great risk of terrorist attack right now, what does it mean that Trump has postponed his new travel ban for a better "photo op" and "news cycle?"
Either Devious Donald realizes the United States is not in dire peril -- and is blowing the situation out of proportion as a strategic ploy -- or he is putting the nation at risk for personal political advantage.
Either way, The Deplorable One is a despicable man.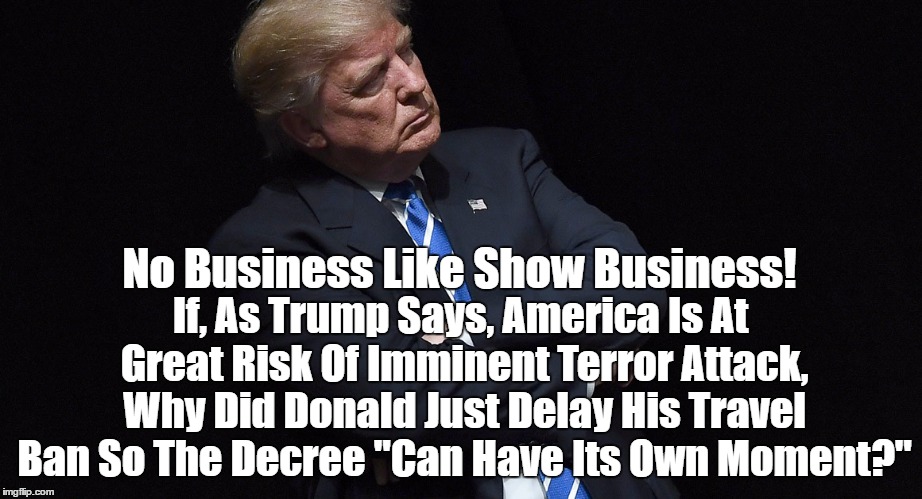 Updated Compendium Of Pax Posts About Donald Trump
President Trump Delays New Travel Ban After Speech to Congress Gets High Marks
The new travel ban was due to be signed Wednesday but some thought it would have distracted from the well-received speech, CNN reports.
"We want the (executive order) to have its own 'moment,'" a White House official told CNN.
The
original travel ban
barred citizens from seven Muslim-majority countries from entering the U.S. It was suspended by a federal judge after a lawsuit from Washington state and Minnesota, which alleged that it amounted to religious discrimination.
White House policy adviser Stephen Miller has said the new ban will address some of the "very technical issues" brought up by the court, but will have the
"same basic policy outcome."
The Associated Press reported that Iraq
may be dropped
from the list of seven countries, Syrian refugees will no longer be barred indefinitely and the ban will no longer have an explicit exemption for religious minorities, which critics had argued was designed to prioritize Christians while excluding Muslims.