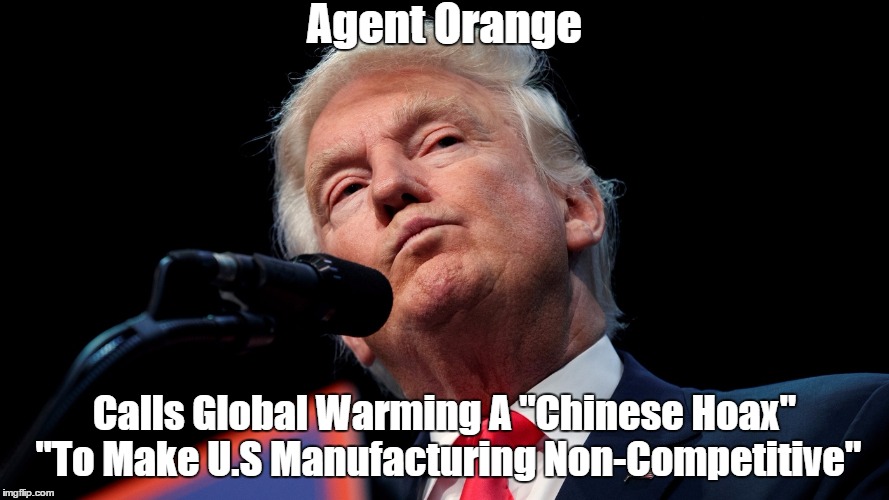 Alan: As Trump simultaneously chokes, rapes, sodomizes and disfigures Mother Nature, the most accurate nomenclature to describe his malicious design is Son Of A B@#$% Mother F@#$%&*.
Admittedly, this genus and species designation is only a rough approximation of The Despicable One's monstrosity, but it points in the general direction of The Swamp That Trump Is.
If Trump were choking-raping-sodomizing-disfiguring YOUR mother, I would bet very long odds you'd hold him in even greater contempt.
Trump Moves Decisively To Wipe Out Obama's Climate Change Record