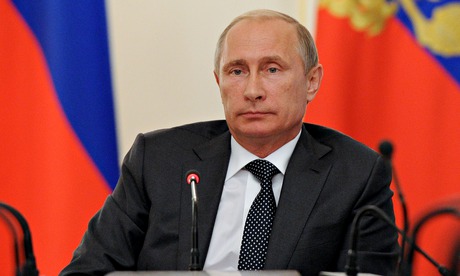 He added that Russians and Ukrainians "are practically one people", reprising a theme of an earlier statement in which he referred to the disputed areas of south-eastern Ukraine as Novorossiya, harking back to tsarist times, when the area was ruled from Moscow.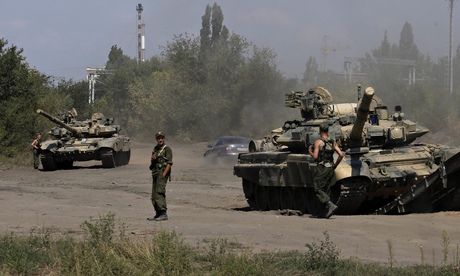 And he made a pointed reference to the Arctic, which, with its bounteous energy reserves and thawing waterways, is emerging as a potential new point of conflict between Russia and its western rivals. "Our interests are concentrated in the Arctic. And of course we should pay more attention to issues of development of the Arctic and the strengthening of our position," he said.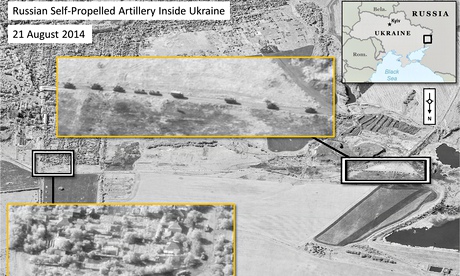 Nato ambassadors emerged on Friday morning to accuse Russia of a "blatant violation" of Ukraine's sovereignty.
The conflict escalated this week when Ukraine accused Russia of helping separatists open up a second front in the far south-east, near the coastal city of Mariupol. Rebels overran the nearby town of Novoazovsk, close to the Russian border, and local Ukrainian defence units said the men involved had crossed from Russia and appeared to include regular Russian troops.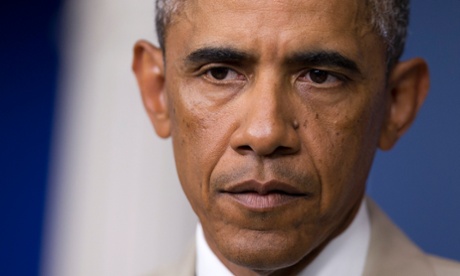 The ultimate goal of the Russian movements remain unclear; some believe a full-on advance towards Mariupol could be in the offing, while others suggest the increased activity is aimed at changing the facts on the ground and ensuring that a long-term "frozen conflict" situation emerges in the region, such that Kiev can never win back full control.
At Mariupol airport, Captain Ruslan Muzychuk said forces were "preparing to defend the city" from a potential attack, stating it was "one of the most important places for Ukraine to control". He said he believed the forces that had seized Novoazovsk included regular Russian soldiers. Armoured vehicles, pick-up trucks and civilian cars filled with fighters poured in and out, in a sign of the improvised nature of much of the Ukrainian military effort.
At a sport school in Mariupol that has been turned into a base for the Azov battalion, a volunteer unit that has drawn criticism for its far-right links but is fighting with the Ukrainian army, one of the commanders said he believed his men were now at war with the Russian army.
"From the way they look it is clear they are different to the separatist fighters," said the commander, who gave his nom de guerre, Kirt. He said his battalion were having to fight without heavy weaponry or armoured vehicles. They have been promised reinforcements and new equipment repeatedly by Kiev, he said, but the government does not deliver.