President Trump on Wednesday pledged his full support to NATO, reaffirming the United States' commitment to the alliance and saying he no longer considers it "obsolete," a sharp reversal from his rhetoric on the campaign trail and during his first ...
"All The President's Flip-Flops. What Explains Them?"
The Atlantic
http://paxonbothhouses.blogspot.com/2017/04/all-presidents-flip-flops-what-explains.html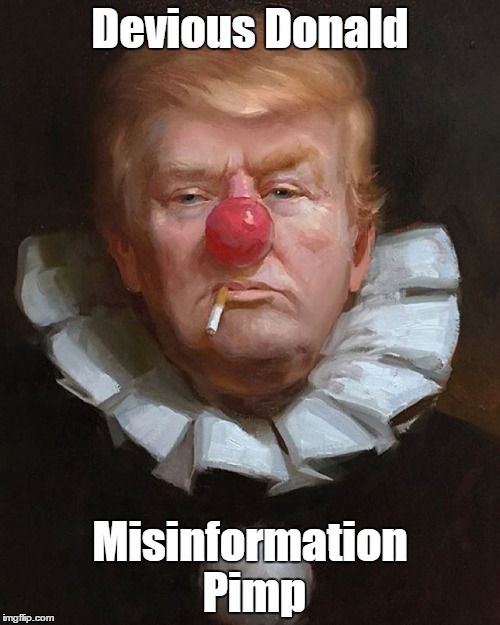 Compendium Of Pax Posts Concerning Trump's Habitual Lying
VIDEO: Trump Tells More Lies Than Any U.S. Politician. Why Do Patriots & Xtians Believe A Liar?
28 Enormities That Prevent Conscionable People From Hoping Trump Is A Successful President
Donald's Doozies: A Yuge (And Yugely Incomplete) Compendium Of Trump's "Pants On Fire" Lies
Updated Compendium Of Pax Posts About Donald Trump
Millions Of Deplorables Voted For Trump Because He Was The Only Candidate Who Was As Crazy As They Are
Donald Trump: A Man So Obnoxious That Karma May See Him Reincarnated As Himself
Shit-Slinger Trump Says Obama Wiretapped Trump Tower During Campaign. Obama Is "Bad, Sick"
The Best Photographic Evidence Of Trump Inaugural Crowd Size: From Stage & From Monument
National Park Service Releases Official Photos Of Trump And Obama's Inaugural Crowds
"There Are Two Ways Of Lying..." Denis De Rougemont And Donald Trump




Behind The Mask, The GOP's True Face: Ayn Rand's Ideological Acolyte Paul Ryan Promotes Her Central Belief That Altruism Is Evil




Why Americans Have A Moral Obligation NOT To Respect Donald Trump




American Conservatives And Aggressive Ignorance
Too Ignorant To Keep Democracy Alive



"Are Republicans Insane?" Best Pax Posts