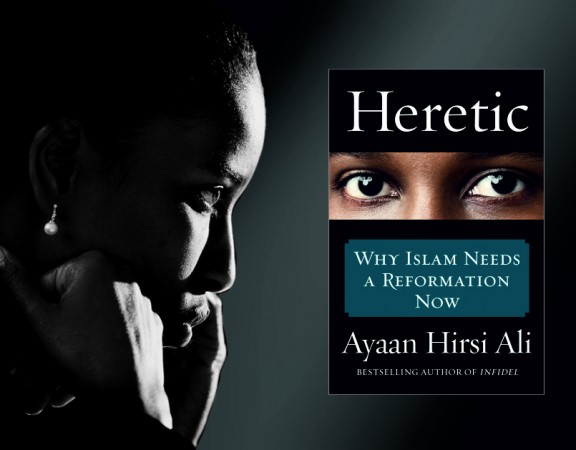 Mar 31 2015
Islam, Extremism And The Role of Women
Born in Somalia, author and activist Ayaan Hirsi Ali grew up a devout Muslim. As a young adult, she fled Africa for Holland to escape an arranged marriage. Hirsi Ali enrolled in university and eventually was elected to the Dutch parliament, all while distancing herself from her Muslim faith. Now an atheist, Hirsi Ali says Islamic texts are to blame for the rise of terrorism and mistreatment of women and must be reformed. Critics respond it's not Islam that needs to change but a small minority who are misinterpreting it. We look at the ongoing debate over the role of Islamic texts in violent extremism and the oppression of Muslim women.
Guests
Linda Sarsour

executive director, The Arab-American Association of New York and Senior Strategist for The Campaign to Take on Hate

Ayaan Hirsi Ali

fellow, Harvard University's Kennedy School of Government; founder of the AHA Foundation; author of "Heretic: Why Islam Needs a Reformation Now"
Read A Featured Excerpt
Excerpted from "Heretic: Why Islam Needs a Reformation Now" by Ayaan Hirsi Ali. Copyright 2015. Reprinted with permission from Harper Collins. All Rights Reserved.