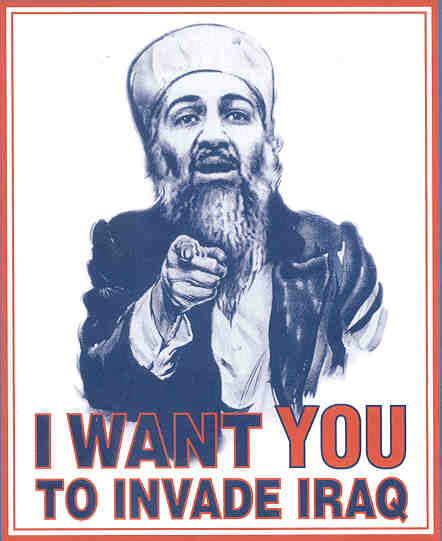 Alan: An earlier gift...
Trump's Travel Ban Is A Propaganda Gift For Jihadists
"Bush's Toxic Legacy In Iraq"




Hans Blix' Fruitless Search For WMD And Bush/Cheney's Rush To War In Iraq




Cheney's Lucid 1994 Rationale For NOT Invading Iraq. Conservatives "Must" See This
"The Fall Of Iraq. Jawdropping Video Footage Of Cheney, Albright, Gen Clarke & Others"
Uncle Sam's Mercenary Christians Kill 17 Iraqi Civilians. 2 Frenchmen Kill 12 In Paris
"Terrorism And The Other Religions"