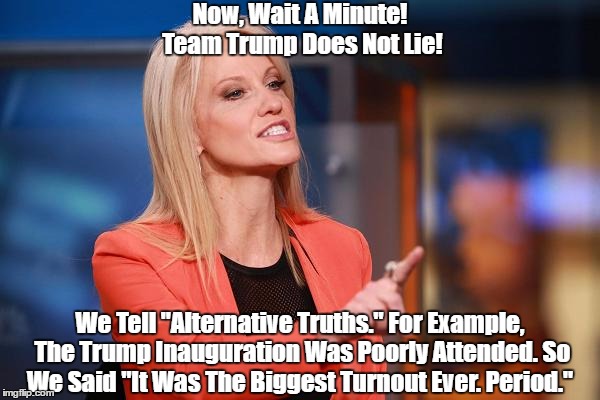 Alan: Hopeless people are hyper-suggestible people. Those who capitalize on their desparate fears know this and put it to pragmatic use.
On the other hand, hopeful people can not bring themselves to concoct unprovable allegations because hopeful people don't sleep well when they lie.
For example, there was no traction when the British intelligence agent reported Putin's extortionary hold on Trump even though that report is more credible than Conway's chatter about microwaves.
What You Need To Know About The Donald Trump Golden Showers Intelligence Report
A Friend Close To Trump's "Podiatrist" Confirms This Report Of Philandering And Kinky Sex
The hopeless are running on fumes, hoping against hope they can land on a wing and a prayer.
To keep this "hope" alive, they surrender to falsehood because lies are more "promising" than Reality.
Yes, Kellyanne Conway Suggested Trump Tower Could Have Been Monitored Through TVs And Microwaves