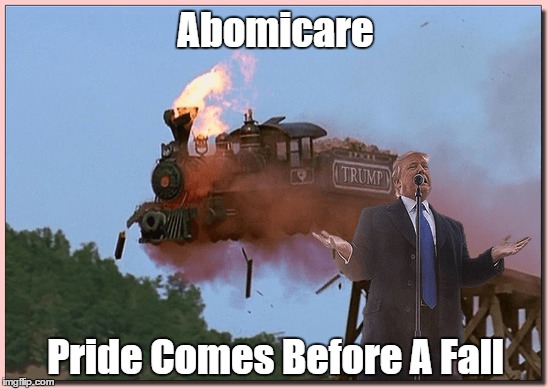 What's Missing From This Photo of Politicians Deciding the Future of Women's Health? Anyone?
7 Years' Bitching About Obamacare While Continually Touting Their "Terrific, Low-Cost Replacement" And The GOP Produces Nothing But Flatulence, Excrement And Anguish For 25 Million Americans, Simultaneously Tranferring Hundreds Of Billions Of Dollars To The 1%
Rep. Joe Kennedy III Tells "Christian" Trump-Care Supporters: Your So-Called "Mercy" Is "Malice"
Between A Turd & A Cow Pie: If Trump Doesn't Pass Healthcare, His Whole Agenda Could Crash
Trump: "Obamacare Will Be Repealed And Replaced By Great Healthcare For Much Less Money"
Trump: When All You Do Is Talk Shit
Stephen Colbert: The Creators Of TrumpCare On TrumpCare: "Don't Call It TrumpCare"
If You Believe Either Of These Trump Obamacare Pronouncements, YOU Are The Problem
Trump's Biggest Obamacare Bloopers