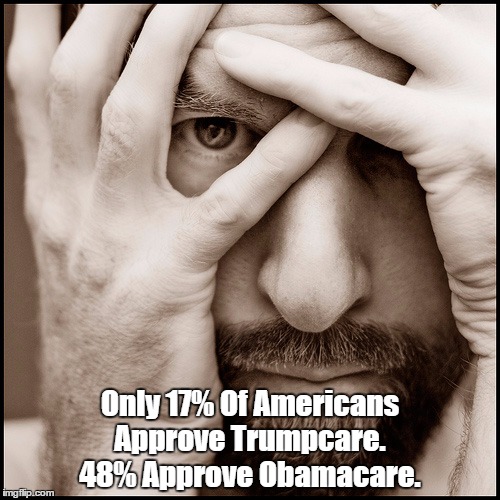 Extra! Extra!
Read All About It!
America's ruling party has done nothing but gripe about Obamacare for 7 years.
And now, like their president, they produce nothing but flatulence and excrement.
It would be less embarrassing if Trump and Ryan soiled themselves in public.
The GOP Doesn't Have the Votes to Pass Their Health Care Bill. They'll Vote on It Friday Anyway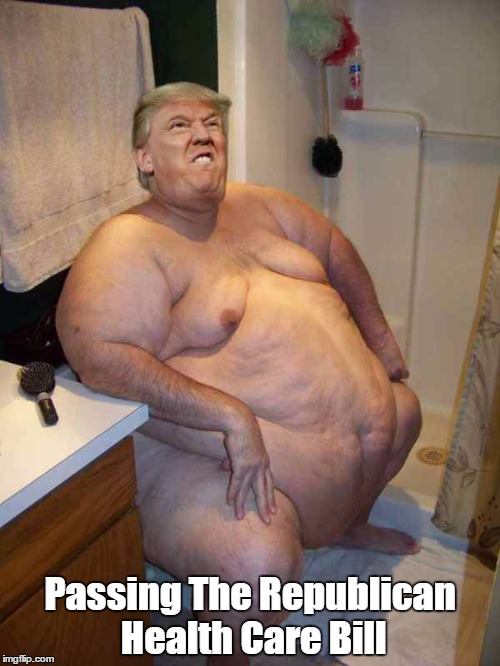 Rep. Joe Kennedy III Tells "Christian" Trump-Care Supporters: Your So-Called "Mercy" Is "Malice"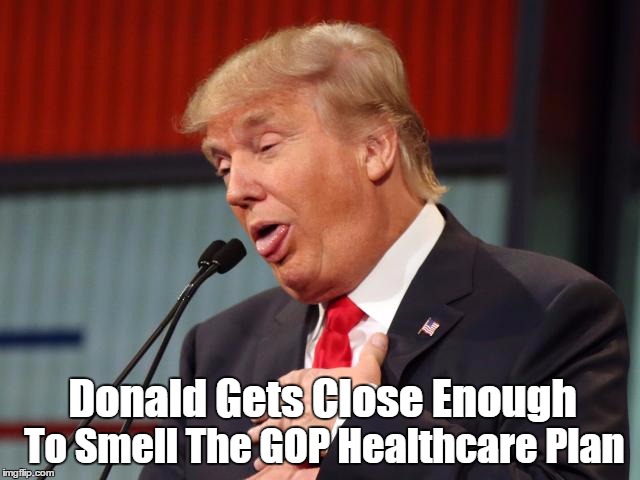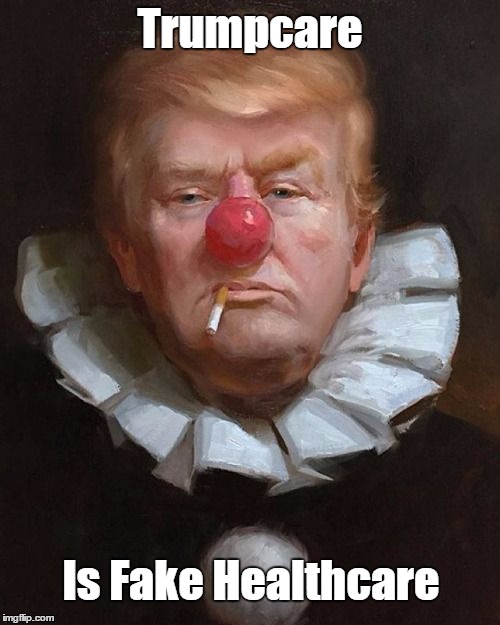 Trump: When All You Do Is Talk Shit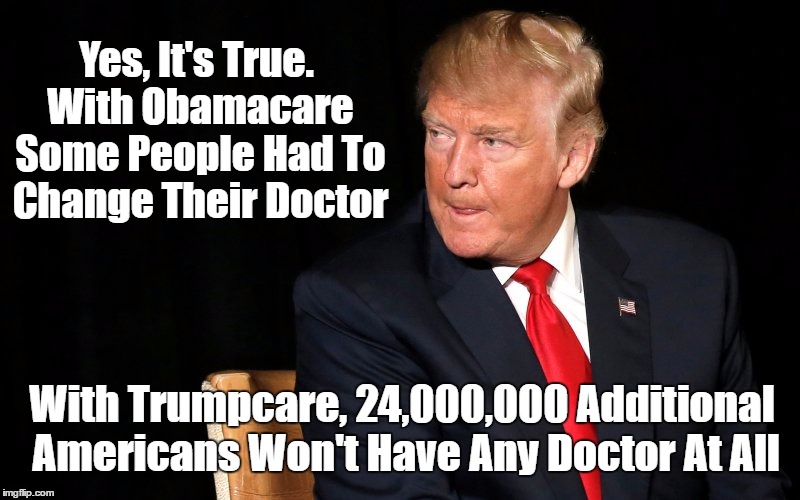 Stephen Colbert: The Creators Of TrumpCare On TrumpCare: "Don't Call It TrumpCare"
Trump's Biggest Obamacare Bloopers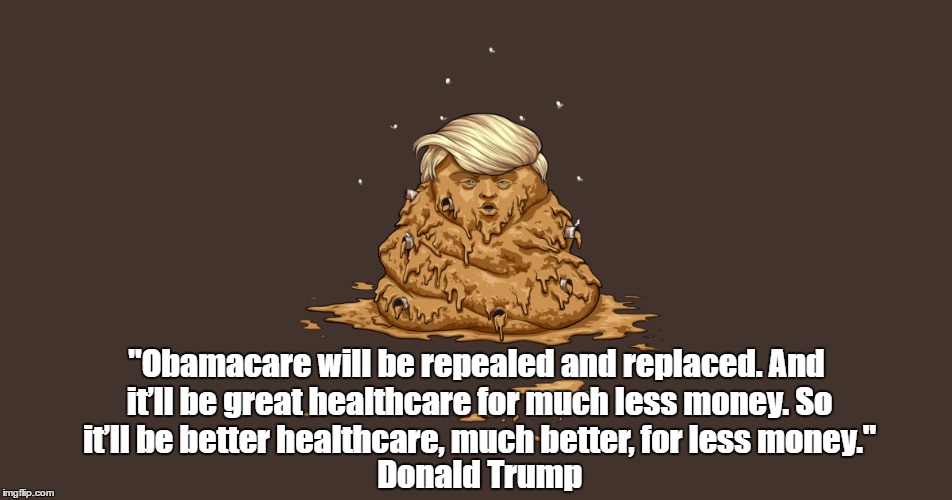 If You Believe Either Of These Trump Obamacare Pronouncements, YOU Are The Problem