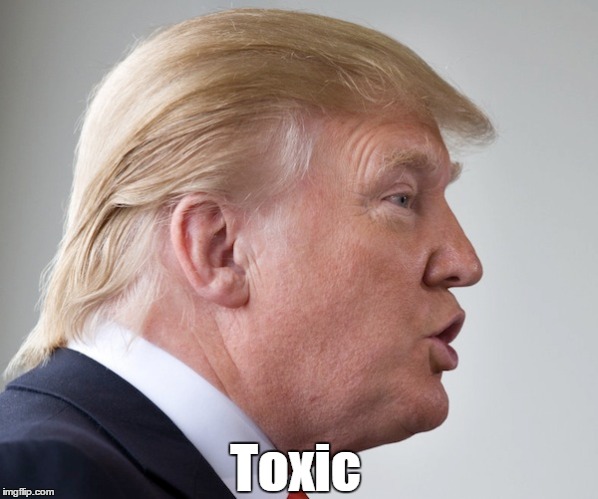 Why Liberals Are Wrong About Trump
Why are the liberals completely overreacting to Trump's unique style of governing?
They're not.
He's a fucking sociopath
.
And here's a recipe for raspberry scones:
Preheat oven to 400.
2 cups all-purpose flour, plus more as needed
1/4 cup plus 1 tablespoon granulated sugar
2 1/2 teaspoons baking powder
1 teaspoon grated lemon zest (from 1 medium lemon)
1/2 teaspoon fine salt
8 tablespoons unsalted butter (1 stick), cut into 1/2-inch cubes and then chilled
3/4 cup plus 1 tablespoon heavy cream
1 cup frozen raspberries, kept in the freezer until ready to use
Combine measured flour, 1/4 cup of the sugar, the baking powder, lemon zest, and salt in a large bowl and whisk to break up any lumps. Using a pastry blender or 2 knives, cut the butter into the flour mixture until small, pea-sized pieces remain.
Pour in 3/4 cup of the cream and, using your finger, mix until just incorporated and a rough, slightly sticky mound has formed (not all of the flour will be incorporated). Turn the dough and loose flour out onto a work surface and knead until most of the flour is incorporated and the dough just holds together (be careful not to overwork it). Lightly flour a rolling pin and the work surface. Using your hands, roughly form the dough into a rectangle, keeping the long edge toward you. Roll the dough into an 8-by-10-inch rectangle (if the dough cracks, push it back together), again keeping the long edge toward you.
Remove the raspberries from the freezer, evenly arrange them in a single layer over the lower two-thirds of the rectangle, and press them into the dough (it's OK if some break).
Starting with the top, berryless third, fold the dough lengthwise into thirds, pressing on the layers as you go (use a spatula or pasty scraper if the dough sticks to the work surface).
Flour the rolling pin again and gently roll the dough into an even 1-inch-thick block. If the ends become tapered, square them with your hands. Slice the dough crosswise (do not saw back and forth) into 4 equal pieces. Cut each piece diagonally to form 2 triangles.
Transfer the scones to the floured plate and place in the freezer for 5 minutes.
Remove the scones from the freezer and transfer to the prepared baking sheet, setting them 2 inches apart. Brush a thin layer of the remaining 1 tablespoon cream over the tops of the scones and sprinkle with the remaining 1 tablespoon sugar. Bake until golden brown on the top and bottom, about 20 minutes. Let cool 5 minutes on the baking sheet, then transfer to a wire rack to cool completely.