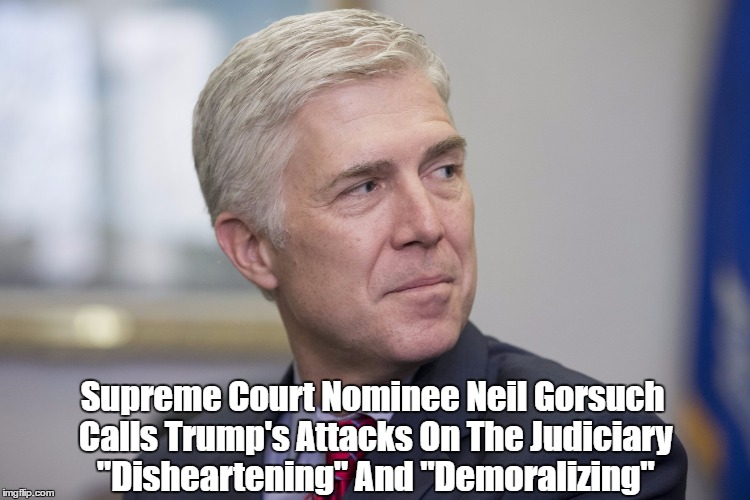 Alan:
Neil Gorsuch is a
n essentially moral man with an impeccable past.
He finds himself in a unique position to teach Trump -- an essentially amoral man with a sordid mafioso past -- that the separation of powers, coupled with constitutional checks-and-balances, calls on all citizens (and certainly anyone who considers himself a patriot) to respect the democratic culture that has been built up in the United States, simultaneously eschewing the bluster, bravado and belittlement of The Plutopath.
Supreme Court Nominee Gorsuch Says Trump's Attacks On Judiciary Are "Demoralizing"