Alan: When discussing "ownership" of the United States, the most honest assessment is "this land was made for American Indians."
When latinos --- who are "American Indians" by U.S. census definition --- come to the United States, legally or illegally, they are re-appropriating their own land.
Originally, "this land was their land" and only theirs.
Furthermore, Native Americans (or First Americans as they are known in Canada) took it from no one.
If You Thought Lady Gaga's Halftime Show Was Apolitical, Consider The Origin Of "This Land Is Your Land"
https://www.washingtonpost.com/news/morning-mix/wp/2017/02/06/if-you-thought-lady-gagas-halftime-show-was-apolitical-consider-the-origin-of-this-land-is-your-land/
"This Land Is Your Land"
Unexpurgated
http://www.woodyguthrie.org/Lyrics/This_Land.htm
VIDEO: Lady Gaga's Superbowl 51 Halftime Performance
In Full
http://www.independent.co.uk/arts-entertainment/music/news/lady-gagas-super-bowl-51-2017-halftime-show-in-full-new-england-patriots-atlanta-falcons-a7564471.html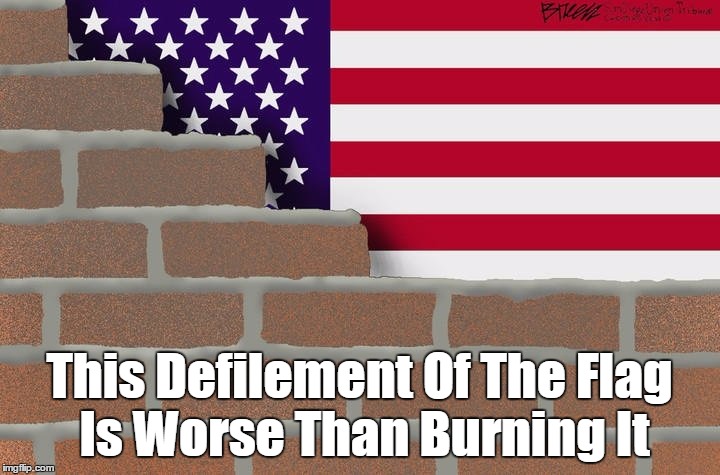 This Defilement Of The Flag Is Worse Than Burning It
http://paxonbothhouses.blogspot.com/2017/01/this-defilement-of-flag-is-worse-than.html
George Washington Orders The "Complete Destruction" Of Iroquois Settlements