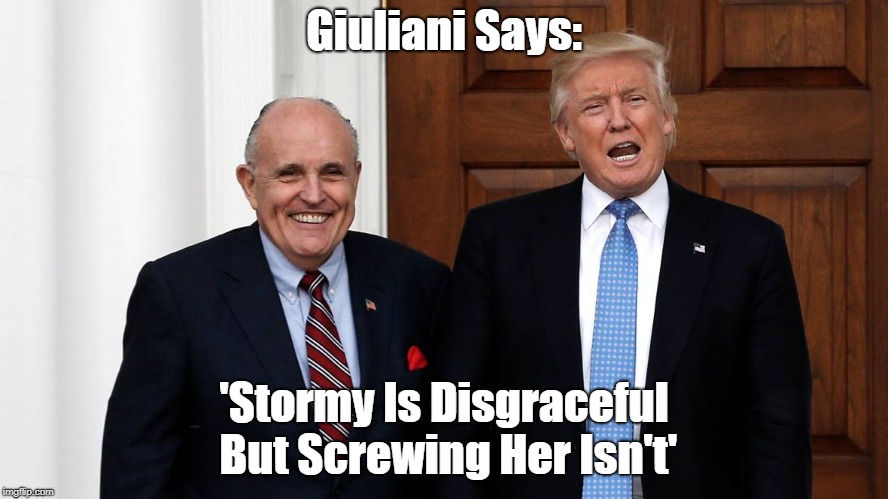 Alan:

Thanks to good friend Fran Vito for supplying the caption to the above meme.
If Trump Wins And Your Kids Google "First Lady," Here's What They'll Get
Nude Photos Of Melania Trump Raise Questions: "Did She Come To The United States Legally?"
The New York Post Just Covered Melania Trump's X-Rated Photo Shoot
Melania Trump: Giving Evangelicals Someone They Can Get Behind
Hillary's TV Ads: The Children Are Watching. What Kind Of President Do We Want Our Children To See?
Melania Trump's Softcore Porn Photos
Melania Trump Not Pleased With In-Depth GQ Magazine Investigation Into Her Family's Past
That Extreme Vetting Trump Wants For Immigrants?

He And Melania Wouldn't Pass
Fabiola Santiago, The Miami Herald
Trump Family Fortune Began With Booze And Prostitution
Donald Trump Describes His 1-Year-Old Daughter In Most Cringe-Worthy Video Clip Yet
Don't Forget: Donald Trump Wants To Bang His Daughter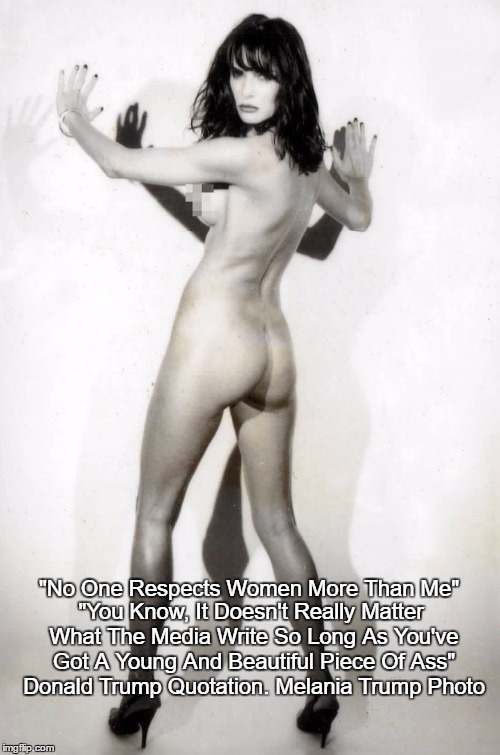 Trump's First Wife Ivana, Talks About His Raping Her
Foul Audio Tape: Trump Encourages His Fellows To Just "Grab Them By The Pussy"
Audio Tape: Trump Brags About Trying To "Fuck" A "Married Woman"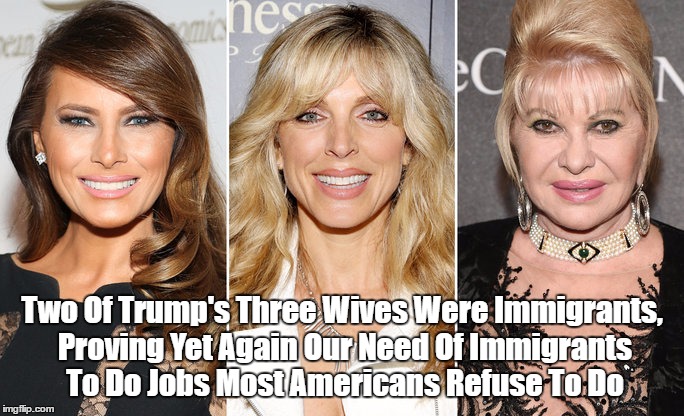 Audio Tape: Trump Says On Hot Mic: "When You're A Star... You Can Do Anything" To Women
Compendium Of Pax Posts About Donald Trump
If Trump Wins And Your Kids Google "First Lady," Here's What They'll Get

"All The Dirt On Donald"
Lies, Damned Lies, Statistics - And Devious Donald
Ted Nugent, Donald Trump, And The Madness Of The Good Christians' Neo-Confederacy
Ted Nugent Reveals The Essential Piggishness Of The Good Christians' "Party Of Family Values"
"Political Humor": A Smart, Witty Facebook Page With Well-Chosen Memes, Videos And More
Video Of Trump Saying "If You're Not Guilty, Why Are You Taking The 5th?"
Donald Trump: "It's Even Worse Than You Think," Author David Cay Johnston Interview



Pulitzer Prize-Winning Investigative Journalist David Cay Johnston Calls Trump "One Of The Most Successful Criminals In America"And "The Greatest Con Artist In The History Of The World"
"Malefactors Of Great Wealth Are Curses To The Country," Teddy Roosevelt
E.J. Dionne: "The Steep Price Of The Trumpian Circus - The Dumbing Down Of Discourse"
Donald Trump And The Seven Deadly Sins
Franklin Delano Roosevelt: The Last Time America Elected A "Democratic Socialist..."