Despite unprecedented tax cuts for the wealthy,
the "job creators" are increasingly parasitic,
intending self-aggrandizement at your expense.
While the "invisible hand" pilfers your pocket,
The 1% provides just enough frisson to "keep you in their corner,"
cheering them on while grasping your ankles.
Trump's Tax Cuts Would Give The Poor $40 Each And The Ultrarich $940,000.00
VOX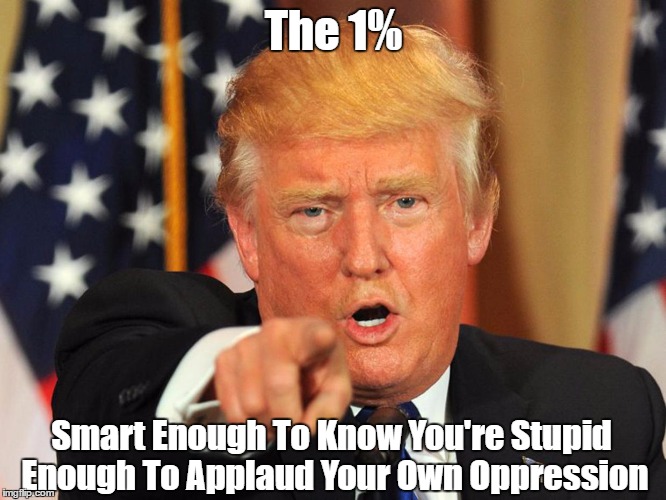 Compendium Of Best Pax Posts: Plutocracy, Economic Inequality And Collapse Of Conservatism
"Politics And Economics: The 101 Courses You Wish You Had"
Pope Francis: Quotations On Finance, Economics, Capitalism And Inequality




Teddy Roosevelt: "Malefactors Of Great Wealth... Are Curses To The Country"




Why Are Americans So Poorly Paid. This One Chart Will Even Shame The 1%
Inequality: Joseph Stiglitz Brilliant Reflection On Obama's State Of The Union Address
"Of The 1%, By The 1%, For The 1%,"

Nobel Laureate Joseph Stiglitz




It's Not About Income. "It's About Net Worth, Stupid!"
G.K. Chesterton: "The Anarchy of The Rich"

G.K. Chesterton and Warren Buffett's Class War




Chesterton Viewed The Rich As "Oppressive" "Scum" And Failures
G.K. Chesterton Quotations... And More
Pax On Both Houses: Compendium Of G.K. Chesterton Posts