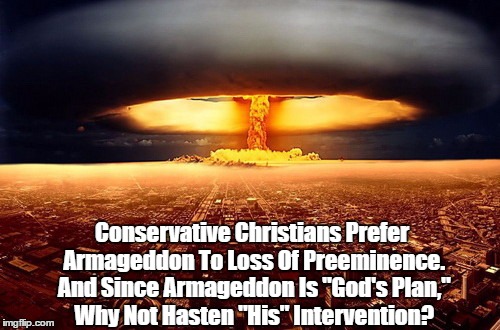 Alan: In response to my question, "

Do you have any quick comment on Korea?" retired Air Force general friend, AWC replied: "

Tell China to quit buying their coal if they launch again."
When I received A's reply, I said -- as you may be saying to yourself "Of course! The PERFECT first step!"
China becomes the proper "regional actor."
Uncle Sam takes a back seat without nettling North Korea by being an "imperialist" burr under its saddle.
But mostly, North Korea, already in economic shambles, has little alternative but compliance with a reasonable request from its foremost export market and "best friend."
Trump prefers bluster and alpha dog chest-thumping to actual diplomatic solutions because violence is the peak wet dream of his "Base."
Last Week I Told Friends That North Korea Was Custom-Made For A Trump Attack. Now This...
Against this backdrop I increasingly see non-compromising "conservatives" as Armageddon Cheerleaders who would prefer to provoke "God's Righteous Wrath" in a "cosmic showdown" between the manichaean forces of "Good and Evil" than to lose their racial prerogatives or to risk favorable political developments that would contradict their "exceptional status" in the eyes of God.
White Christian Despair And Armageddon As A Self-Fulfilling Prophecy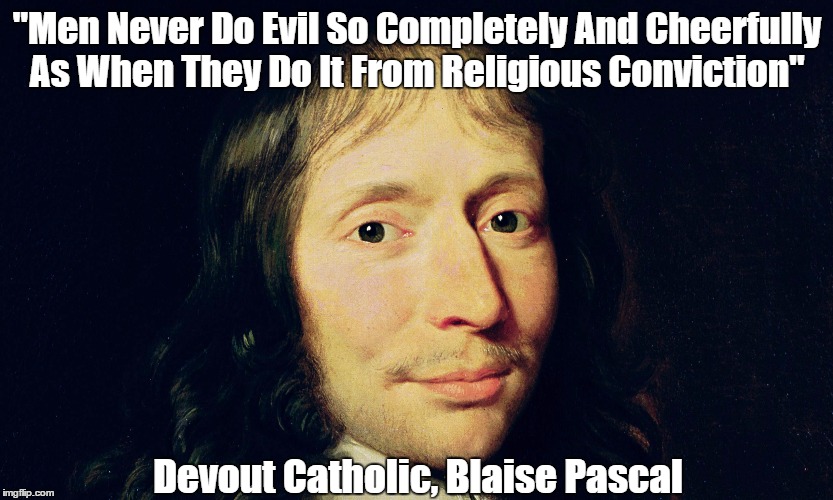 Trump Should Try This Instead Of Threatening North Korea