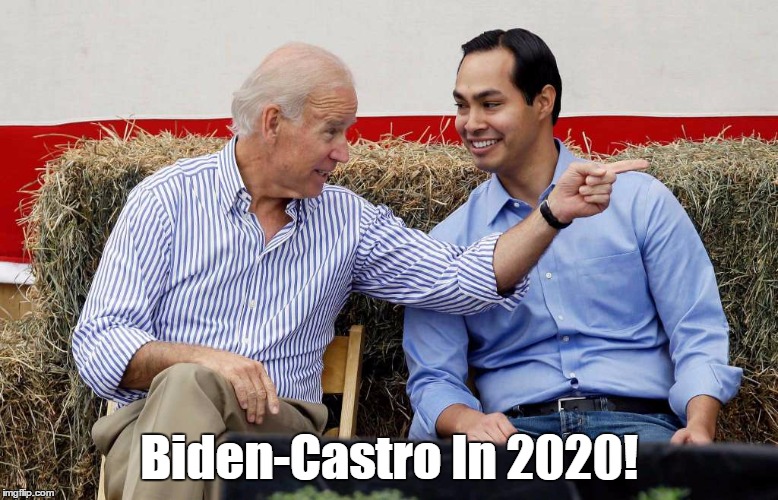 Thanks for your email which got me thinking about possible running mates for Biden.
Bring on
Julián
!
Julián

would also be an ideal student for Joe. And a great legacy torch-bearer.
Comes from a "labor" background.
As much as I like Tim Kaine, I think the "buzz around Julián" would have brought a lot more Hispanics to the polls, simultaneously persuading a chunk of pro-life latinos to vote Hillary rather than sobmf.
And although Julián is not black, he is definitely not Aryan white.
It also won't hurt that Joe and Juli are Catholic.
Another bonus is that Obama (whose approval rating I see in the mid-to-high 60s by next election) will stump BIG TIME for soul-bro Joe.
What's not to like?
On Mon, Apr 10, 2017 at 2:22 PM, FV wrote:
With a youngish, charismatic, smart, experienced, vetted VP pick, Joe's perfect. I think he knows that too.