Snopes Fact Check
http://www.snopes.com/european-parental-leave-benefits/
The United States Of Barbaria: 27 Americans Shot Dead On Christmas Day.
How We Compare
In The United States Of Barbaria, We Train Our Cops To Kill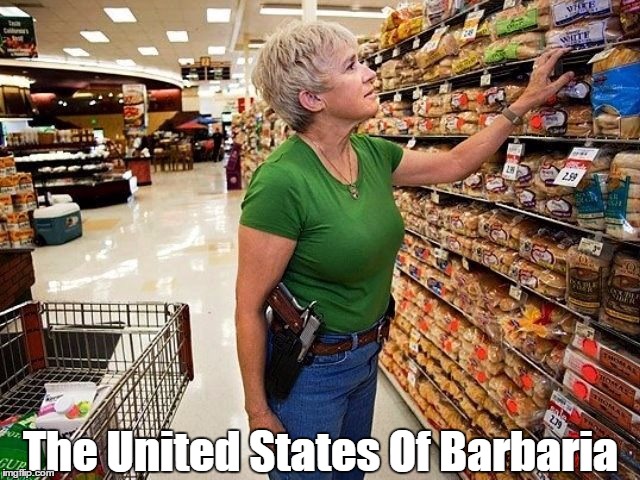 United States of Barbaria (Meme Collection)
Listen To This Report On Utah's Revival Of Firing Squads & Learn If You're Civilized Or Barbarian
Pax On Both Houses: Blog Posts About Canada
I am an American citizen and proud graduate of the University of Toronto where I received world-class education at the same steeply subsidized cost as Canadian citizens.
While a Toronto undergraduate, I received free healthcare.
My five years in Canada taught me the difference between Civilization and Barbarism.