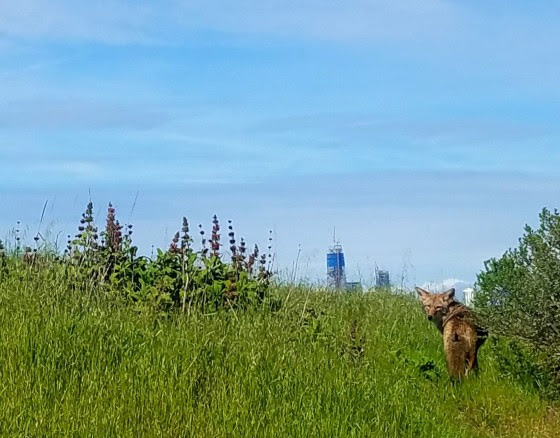 Dear T,
Great pictures of Coyotl.
Many Spanish words that "sound" Native American which have a terminal "ote" are transliterated Aztec (or Nahua) words with the original terminal sound "tl" changed to "ote" for ease of Spanish language pronunciation.
Subsequent transformation into English may take slightly different form.
Such Nahuatl root words include:
Xicamatl (Since the Nahua "X" is pronounced like a hard English "H," this Aztec word becomes Jicama)
Aguacatl > Aguacate > Avocado. (The original Aztec word meansd "testicle.")
PS How did things end up with the "raccoon?"
From
Powhatan
<arahkun>/<aroughcun>,
[55]
tentatively reconstituted as
*/aːreːhkan/
.
[56]
On Fri, Mar 10, 2017 at 12:50 PM, NH wrote:



---------- Forwarded message ----------
From: Bernalwood <comment-reply@wordpress.com>
Date: Fri, Mar 10, 2017 at 9:17 AM
Subject: [New post] The Bernal Coyote Is Alive and Well and Enjoying Dry Weather
To: Undisclosed




Respond to this post by replying above this line