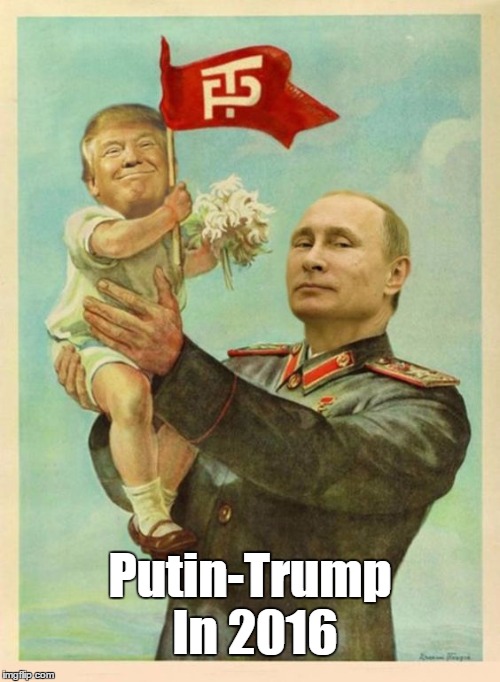 Alan: Until "ten minutes ago" every conservative in America was attacking Hillary Clinton for pushing "the re-set button" with Russia.
Trump comes along, hops into bromance bed with Vladimir Putin (whose surname is, coincidentally, a Spanish diminutive meaning "little male whore") and Americans go gah gah.
We gringos exhibit every hallmark of a people gone mad.
The Borowitz Report: "Trump To Split Time Between Trump Tower And Kremlin"
Senator Majority Leader Republican Mitch McConnell Says: "The Russians Are Not Our Friends




The Kremlin Gloats Over Trump's CIA Tantrum