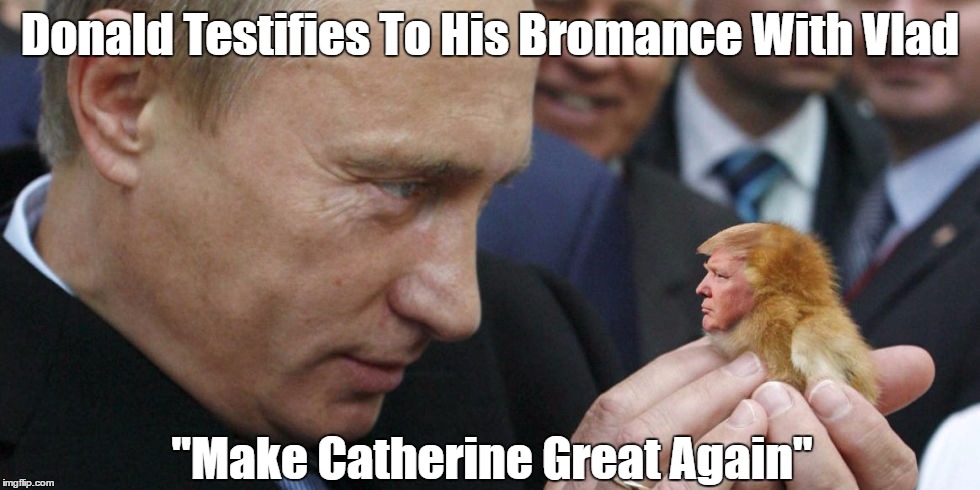 Kremlin Names Trump
"Employee Of The Month"
MOSCOW (
The Borowitz Report
)—Capping an extraordinary year for the former television host, the Kremlin has named Donald J. Trump its Employee of the Month for December.
"No one has worked more tirelessly for the glory of the Fatherland than Donald Trump," the Russian President Vladimir Putin said in an official statement. "He has set a high bar for all Kremlin employees, and for that, we salute him."
To mark the honor, Trump's name will be added to a plaque that hangs in the hallway outside the Kremlin's H.R. office.
According to Kremlin sources, Trump faced tough competition in the Employee of the Month voting, besting both Syrian President Bashar al-Assad and ExxonMobil's C.E.O., Rex Tillerson.
Speaking to reporters at his Mar-a-Lago estate, in Florida, Trump called the award "a tremendous honor, just tremendous."
"Obama was President for eight years and he didn't win this a single month," he said. "Loser."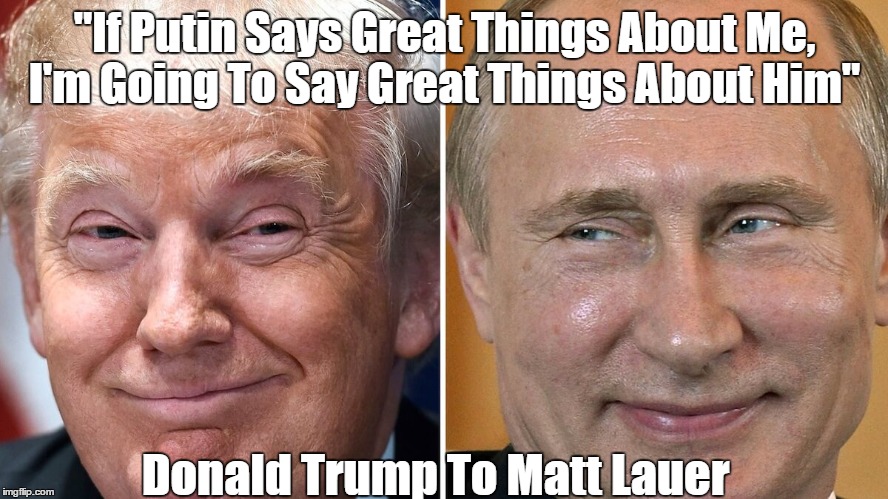 Lickspittle, Suck-Up Brown Nose
"There are two ways of lying, as there are two ways of deceiving customers. If the scale registers 15 ounces, you can say: 'It's a pound.' Your lie will remain relative to an invariable measure of the true. If customers check it, they can see that they are being robbed, and you know by how much you are robbing them: a truth remains as a judge between you. But if the demon induces you to tamper with the scale itself, it is the criterion of the true which is denatured, there is no longer any possible control. And little by little you will forget that you are cheating."
Compendium Of Best Pax Posts About The Relationship Between Trump And Putin