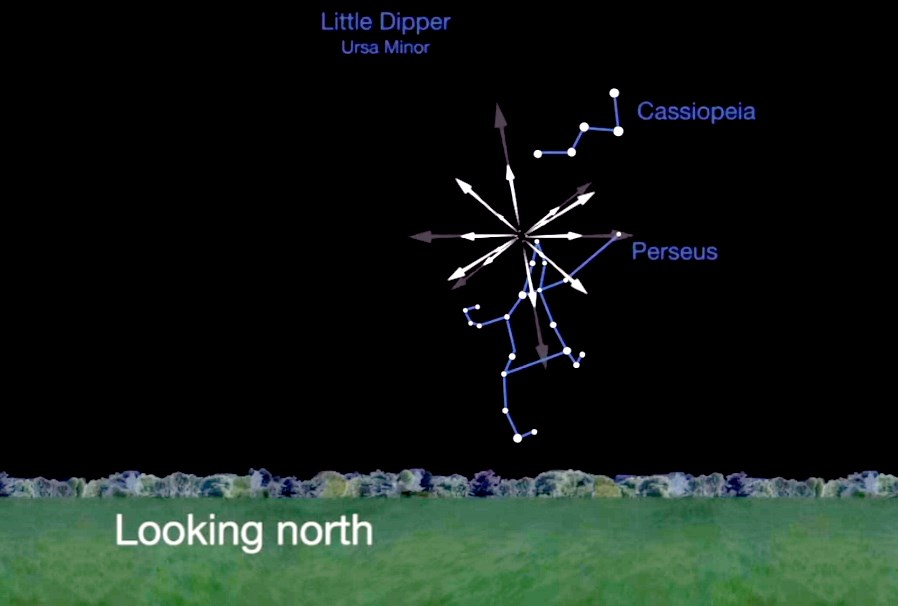 Perseid Meteor Shower Point-Of-Origin In North-East Sky
If you have clear skies tonight, this year's display is supposed to be unusually good.
Take a blanket and a pillow to a non-light (and non-tick) contaminated field and lie on your back for an hour.
Do you remember doing that one year with the Kenan-Walsh family?
It was way cool!
http://www.space.com/41465-perseid-meteor-shower-2018-webcasts.html