And if you believe Trump, you've got your head where that turd was.
Video: What Will The Republican Healthcare Bill Cost You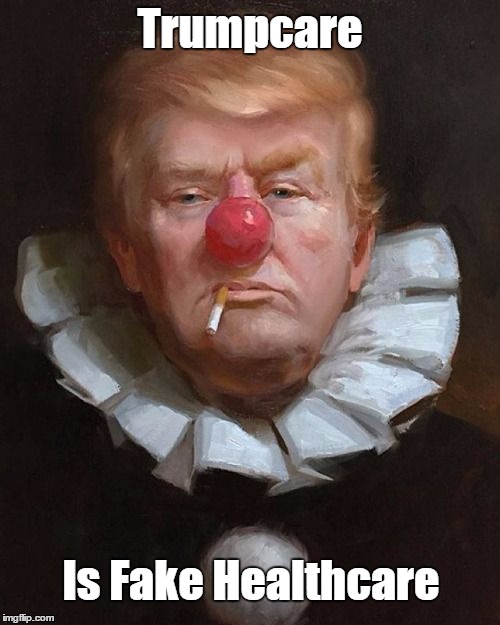 Abomicare: Trump's Titanic Failure
7 Years' Bitching About Obamacare While Continually Touting Their "Terrific, Low-Cost Replacement" And The GOP Produces Nothing But Flatulence, Excrement And Anguish For 25 Million Americans, Simultaneously Tranferring Hundreds Of Billions Of Dollars To The 1%
The Cruel Old Party: The GOP's Passage Of Trumpcare Is Unprecedentedly Callous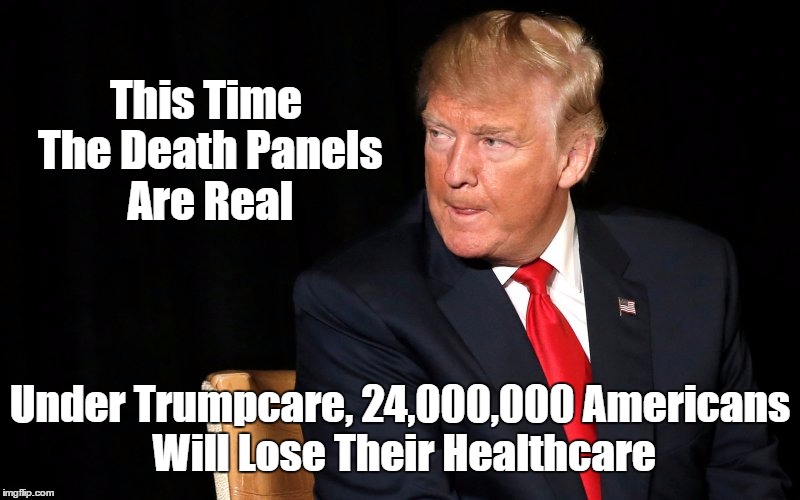 What's Missing From This Photo of Politicians Deciding the Future of Women's Health? Anyone?