Video: Notre Dame Graduates Bail On Pence
Why Notre Dame Students Walked Out During Mike Pence's Commencement Speech
In some ways I think Pence's willful enabling of Trump is worse that Trump's apparently organic character flaws.
Pence should have know better.
Apparently Trump's sociopathy prevents him from knowing the difference between truth and falsehood, and probably between good and evil.
It's downright spooky how these people have normalized falsehood.
How they evangelize falsehood.
How they discard and contemn demonstrable truth.
Compendium Of Pax Posts Concerning Trump's Habitual Lying
As Mark Shields recently reminded us: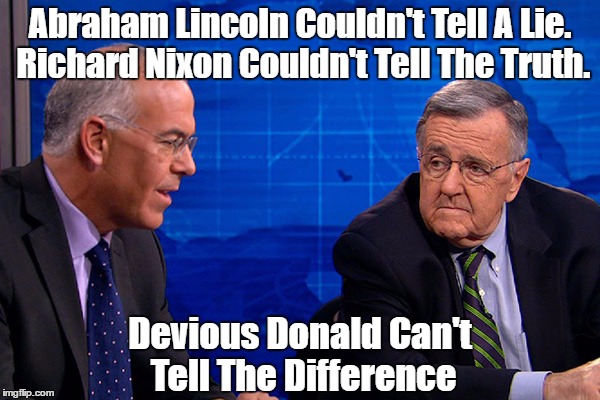 Shields And Brooks: With Barrage Of Revelations, White House Staff Now Turning On Trump
http://paxonbothhouses.blogspot.com/2017/05/shields-and-brooks-with-barrage-of.html
28 Enormities That Prevent Conscionable People From Hoping Trump Is A Successful President
I hope everything is going smoothly and that your medical education is bringing you satisfaction and delight.
I will be in Rochester the last two weeks of August and look forward to spending time with you.
Paz contigo