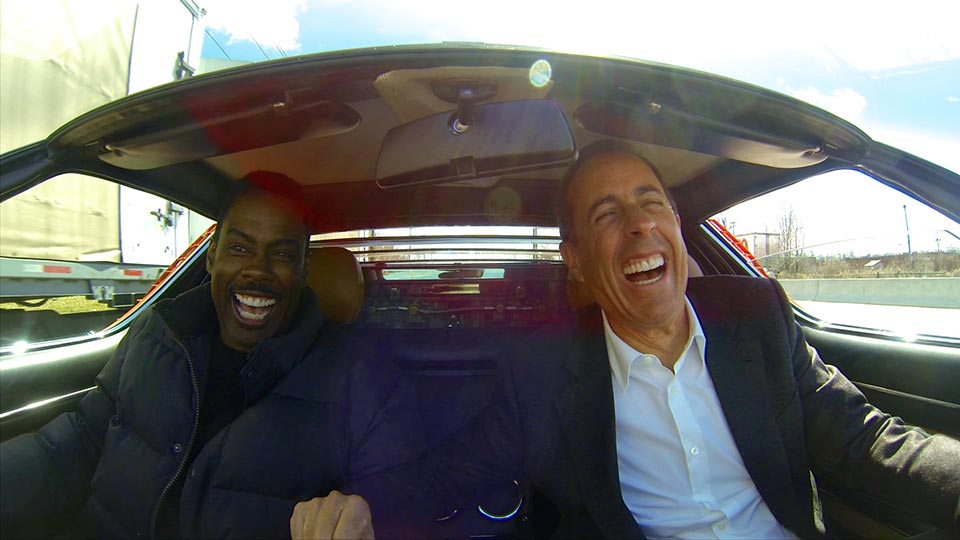 Seinfeld Drives With Chris Rock, Colbert And Obama For Coffee


Chris Rock Just Gave a Brilliant and Brave Oscar Speech About Hollywood Racism
"We want opportunity," he said. "We want black actors to get the same opportunities as white actors. That's it." Watch the full clip above.
It was, in fact, a year marked by
stellar performances from actors of color
, including
Michael B. Jordan
,
Abraham Attah,
Idris Elba,
Teyonah Parris
,
O'Shea Jackson
,
Ava DuVernay, and
David Oyelowo
. And Chris Rock, without pulling any punches, called the Academy of Motion Pictures Arts and Sciences out on it: "If they nominated a host, I wouldn't even get this job."
He went on: "Is Hollywood racist? You damn right Hollywood's racist," Rock said. "Hollywood is sorority racist: We like you Rhonda, but you're not a Kappa."
Since its list of nominees was unveiled in January, the Academy has been criticized for its failure to nominate a single minority actor for the second year in a row. The move fueled outrage from celebrities, with some like
Spike Lee
,
Jada Pinkett Smith
, and Will Smith refusing to attend
this year's ceremony. There was also an online campaign using the hashtag
#OscarSoWhite
. (One bright spot: Mexican filmmaker Alejandro González Iñárritu,
who is vying
to become the first director since Joseph Mankiewicz to win best director for the second year in a row for
The Revenant
.)
In response to the criticism, the Academy vowed to change its membership rules to boost diversity among voters. (This could take a while: A recent
Los Angeles Times
analysis
found
that Oscar voters are currently 91 percent white and 77 percent male.) The film industry's diversity problem comes down to, in part, a
problem with the
creative pipeline
, which is largely made up of white guys.
Research shows
film studios may be throwing away millions of dollars for their failure to embrace diversity.