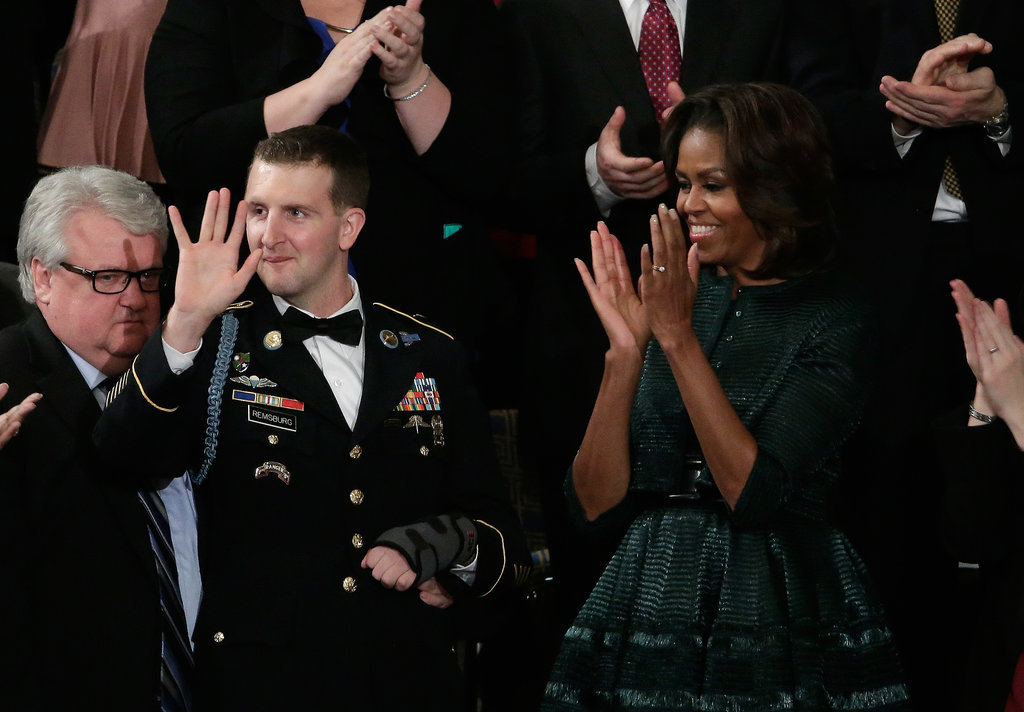 The profile of Sergeant Remsburg, the veteran featured in last night's speech, that you should read.
"In more than four years in office, Mr. Obama has met privately with nearly 1,000 men and women injured in Iraq and Afghanistan. Yet his repeated encounters with Sergeant Remsburg stand out for bringing a president face to face with the resilience of the wounded and the brutal costs of the wars...Aides could not name any other wounded service member whom Mr. Obama has met three times, nor any other who first stood before the commander in chief in battle-ready prime."
Jackie Calmes in The New York Times.