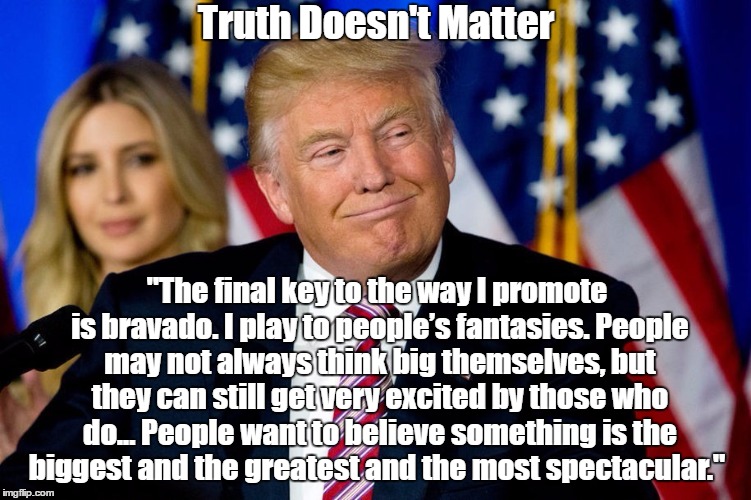 For Trump The Art Of The Deal Meets The Dilemma Of Compromise
Alan: You can play to the fantasies of other businessmen or of customers who are interested in your products.
But you cannot successfully "play to the fantasies" of an entire Body Politic.
Entire societies are simply too polarized.
Approximately half the citizenry will be repulsed by
a "fantastic" representation of "what" does appeal to "the other half."
Half the population will NOT be interested in "assault rifle fantasies."
And the other half will not be interested in "easy-availability-of-abortion" fantasies.
Welcome to The Real World.