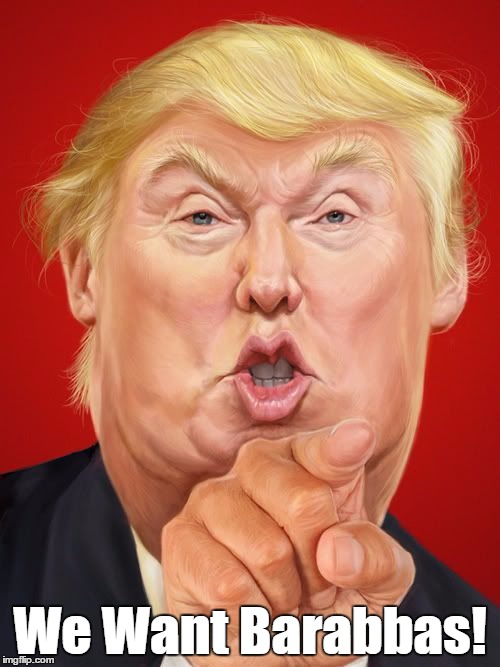 Alan: If Trump's right hand had not been photo-shopped, you would see the double cross.
Dear M,
A post-convention "bump" is to be expected.
Tim Kaine's First Speech: "I'm Sitting Here In Shock. Shock. Tim Kaine Is Unbelievable"
"I Do What I Do For Spiritual Reasons"

Tim Kaine
Hillary's Veep Choice,Tim Kaine, Believes Life Is Sacred. ALL Life
Tim Kaine: Hillary's Pro-Life Veep Selection
5 Faith Facts About Tim Kaine: "I Do What I Do For Spiritual Reasons"
I predict that, after the DNC, the Clinton-Kaine "bump" will take Hillary even higher than she was before the RNC.
Fear is THE ENEMY.
"There is no fear in love.
But perfect love drives out fear, because fear has to do with punishment.
The one who fears is not made perfect in love."
(Where are the biblical literalists when we need them?)
"Any Religion That Needs Fear To Thrive
"Conservatives Scare More Easily Than Liberals"
"Are Republicans Insane?" Best Pax Posts
Although psychological dispositions are significantly beyond-our-control, physical activity is an effective antidote.
Try walking half an hour an day - at least 5 days a week.
If you don't give it a whirl, who's STUPID then?
By definition, one out of every two people has double digit I.Q.
"Is It Progress If A Cannibal Uses A Knife And Fork?"
From "Lies My Teacher Told Me: Everything Your American History Textbook Got Wrong," By James Loewen
McArthur Wheeler: Patron Saint Of American "Conservatism"
"Trust Me. Politicians Are Corrupt." Donald Trump
American Conservatives And Aggressive Ignorance
http://paxonbothhouses.blogspot.com/2015/08/american-conservatives-and-aggressive.html
A
PS The silver lining in a Trump victory would be proof-positive that "God is just" and America gets what it deserves. Plus! We get ringside seats to The Decline and Fall. Imagine: Reality TV fused with the WWE, 24/7. Does bread and circuses get any better than that?!?
Trump Models His Campaign After Pro Wrestling