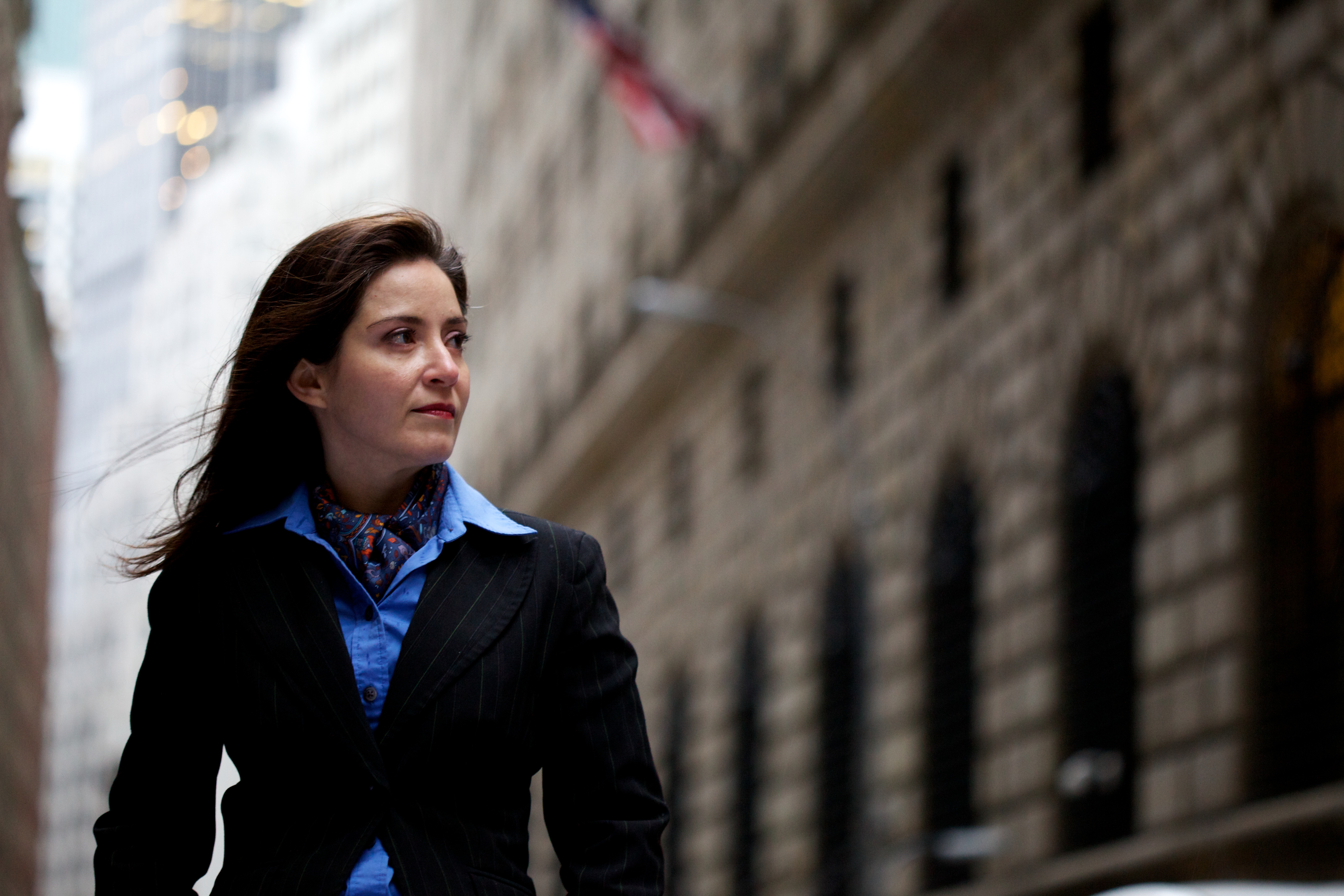 The Secret Recordings of Carmen Segarra
SEP 26, 2014
An unprecedented look inside one of the most powerful, secretive institutions in the country. The NY Federal Reserve is supposed to monitor big banks. But when Carmen Segarra was hired, what she witnessed inside the Fed was so alarming that she got a tiny recorder and started secretly taping.
ProPublica's print version
.
Note: we released this episode early online, because we wanted it to be available when people heard the excerpt on Morning Edition.
Ira introduces Carmen Segarra, a bank examiner for the Federal Reserve in New York who, in 2012, started secretly recording as she and her colleagues went about regulating one of the most powerful financial institutions in the country. This was during a time when the New York Fed was trying to become a stronger regulator, so that it wouldn't fail to miss another financial crisis like it did with the meltdown in 2008. As part of that effort to reform, the Fed had commissioned a highly confidential report, written by Columbia professor David Beim, that identified why the regulator failed in the years leading up to the crisis. Beim laid out specific recommendations for how the Fed could fix its problems. Carmen's recordings allow us to see if the Fed successfully heeded those recommendations more than two years later. What we hear is not reassuring.

ProPublica

's Jake Bernstein tells the story of Carmen's first months at the New York Fed, and how she came to start recording. And we hear the story of how the Fed examiners respond to an unusual, questionable deal that Goldman Sachs did — a deal that the top Fed guy stationed inside Goldman calls "legal but shady."

We hear what the New York Fed and Goldman Sachs say about all this. We hear a Goldman Sachs supervisor tell Carmen Segarra how an examiner should talk and act to be successful at the Fed. And we hear what happens to Carmen when she does exactly what David Beim's confidential report told the Fed it needed to encourage its examiners to do in order to spot the next financial crisis.

In the course of reporting our story with ProPublica, we sent lots of questions to the New York Fed and Goldman Sachs. We wanted to share those with you, along with the institutions' responses.

The New York Fed's cozy relationship with bankers

Long read: Inside the New York Fed: Carmen Segarra's secret recordings and a culture clash. Jake Bernstein in ProPublica.

A digest of it: A vivid glimpse of the Fed's cozy relationship with Goldman. Karen Weise in Bloomberg Businessweek.

Secret Goldman Sachs tapes show regulators still respect bankers too much. "The problem with Wall Street's cops is that, before the crisis, they didn't actually fall asleep on the job. Regulators knew the big banks were taking big risks, and had the power to do something about it. But they didn't. It's worse than outright neglect, since it's not as obvious how to fix it. And now, thanks to 46 hours of secret audio tapesfrom inside the New York Federal Reserve, we can hear that they're still having trouble fixing it. The problem isn't that regulators don't have the tools they need. It's that they won't use the tools they have, because they respect the bankers too much. It's not regulatory capture. It's regulatory deference." Matt O'Brien in The Washington Post.

Goldman promptly tightens conflict-of-interest rules. "Goldman Sachs Group Inc has tightened rules on investments its bankers can make in individual stocks and bonds, a company spokesman said on Friday....Goldman's decision, announced internally on Friday, also bars bankers from investing in activist or event-driven hedge funds, Andrew Williams, a Goldman Sachs spokesman, told Reuters. The rule will be effective immediately, he said. Separately on Friday, U.S. Senator Elizabeth Warren, a Democrat on the banking committee, called for hearings into issues raised by secretly taped conversations between Federal Reserve supervisors and Goldman officials." Reuters.

Secret Goldman Sachs tapes show regulators still respect bankers too much.

Matt O'Brien

.
Why do people on Wall Street make so much money?
Matt O'Brien
.