May 1904: 9th Worker Dies On The St. Louis World's Fair Ferris Wheel
Dear María,
Over the last few days, we've gotten 3 inches of rain here and the 20 pots of basil on my back deck look really good!
Yesterday I ate my first deck-grown "Kentucky Wonder Bean."
When grampa was a boy, he was so impressed by the "Kentucky Wonder" that he, in turn, sang its praises to me when I was growing up. He lauded the Wonder Bean as if it had the generative power of Jack's own beanstalk.
Do you remember the story of how I wouldn't exist -- nor you nor Danny -- were it not for a fatal train wreck outside Peoria, Illinois.
The year of the St. Louis World's Fair, my paternal grandfather, William Arthur Archibald and his brother George (both of whom probably considered themselves confirmed old bachelors) had their most profitable growing season ever.
Both men were hardscrabble 2nd generation Irish immigrant farmers in Rush, New York (where grampa was born on my great-grandmother Honora Leyden Archibald's farm).
The year of The St. Louis Fair, William Arthur and George decided to plant "nothing but" green beans while simultaneously very few other farmers in the area planted "any."
Not only did William and George "corner the market" but they were rewarded with a bumper crop.
On their way back from St. Louis, they were involved in a terrible train wreck.
The story is told that the carriage in which William Arthur and George were traveling proved to be a death trap for everyone aboard save the two Archibalds.
When brother George came to his senses, he couldn't find William Arthur.
But when he finally worked his way out of the mangled, body-strewn carriage, he heard moaning from the top of the locomotive which had toppled to its side.
That moan came from your great grandfather William Arthur who -- after lengthy recovery in the Sweeney home where he was nursed back to health by sisters Mary Agnes and Catherine -- moved back to Upstate New York with his new wife Mary Agnes and Catherine.
Janet probably knows the story better than I, but I think Catherine, (who never married), always lived in close proximity to her sister and brother-in-law.
Yuuuvvvvvooooooo!!! 🌈💘🥕🐝🍀🍷🍒🐬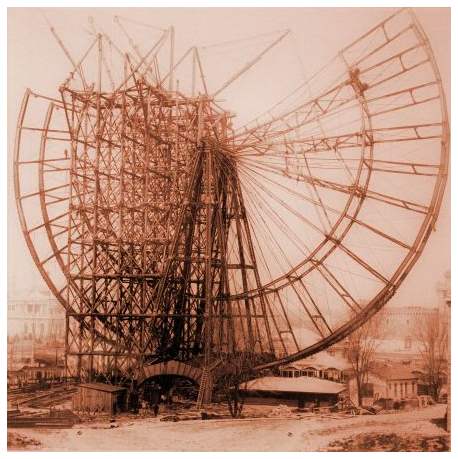 Herman Webster Mudgett, America's Most Lethal Serial Killer May Have Killed 250 People, Most Of Them During The Chicago World's Fair (AKA The World's Columbian Exhibition)