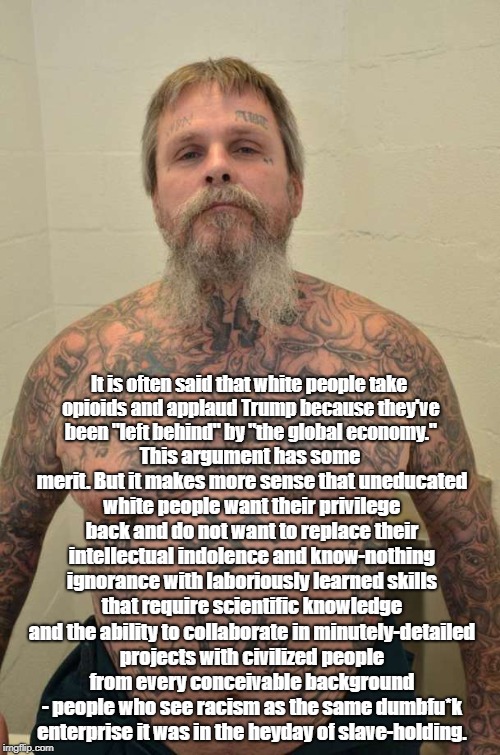 It is often said that white people take opioids and applaud Trump because they've been "left behind" by "the global economy."
This argument has some merit.
But it makes more sense that uneducated white people want their privilege back and do not want to replace their intellectual indolence and know-nothing ignorance with laboriously learned skills that require scientific knowledge and the ability to collaborate in minutely-detailed projects with civilized people from every conceivable background - people who see racism as the same dumbfu*k enterprise it was in the heyday of slave-holding.
White nationalists, white supremacists and white Aryans are fully able - and often eager - to trash civilization in order to milk even more pleasure from the same well of spiteful malice that makes them side with Donald Trump because he is the raised middle finger of The Neo-Confederacy.