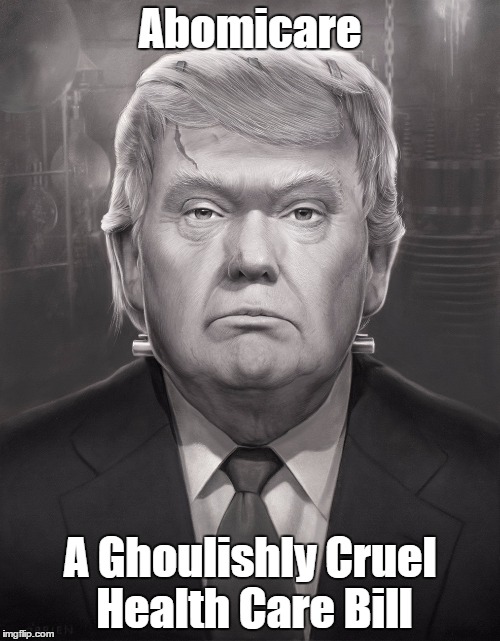 "No District Is Off The Table"
Health Vote Could Put House In Play
https://mobile.nytimes.com/2017/05/06/us/politics/health-care-vote.html?referer=https://news.google.com/
Excerpt:
All told, 80 House Republicans from districts Mr. Trump carried by 55 percent or less voted for the health law's repeal. "
Any Republican member of Congress in a seat that the president won by less than 10 points who isn't concerned needs to be concerned," said Glen Bolger, a Republican pollster.
The Cruel Old Party: The GOP's Passage Of Trumpcare Is Unprecedentedly Callous
Abomicare: Trump's Titanic Failure
7 Years' Bitching About Obamacare While Continually Touting Their "Terrific, Low-Cost Replacement" And The GOP Produces Nothing But Flatulence, Excrement And Anguish For 25 Million Americans, Simultaneously Tranferring Hundreds Of Billions Of Dollars To The 1%
What's Missing From This Photo of Politicians Deciding the Future of Women's Health? Anyone?