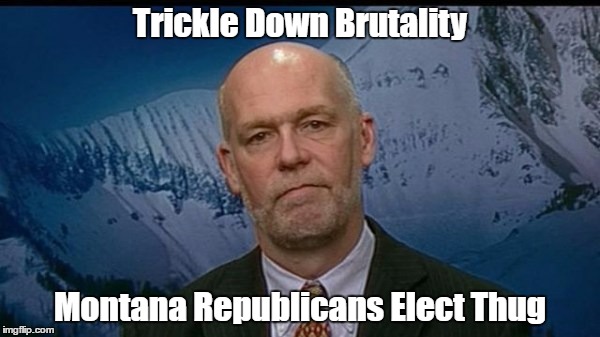 "We live in the day and age where the leading Republican candidate for Congress in Montana openly choked, slammed and punched a reporter for asking him about Trump's healthcare bill.
He did this in front of a crowd of people, then issued a statement flat out denying it and blaming the reporter.
This is the climate Trump has created. It's despicable."