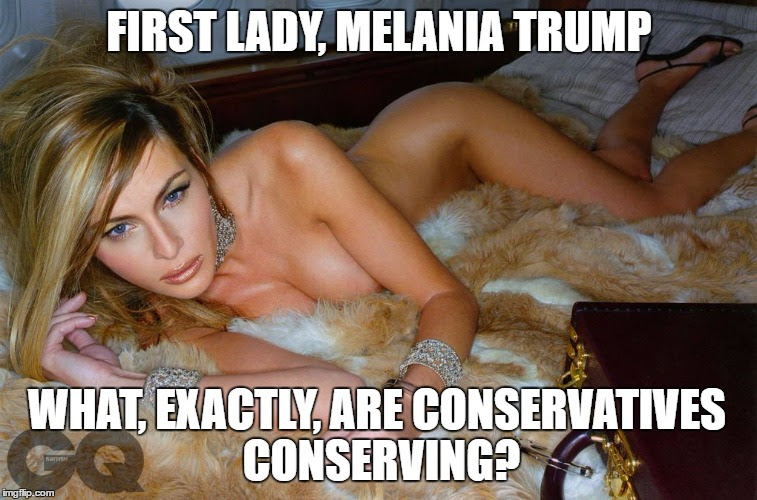 THE
GREAT
UNR
AV
EL
IN
G
Republicans Rode Waves of Populism Until They Crashed the Party
The Republican establishment was happy to have the votes of these newcomers, many from America's working class, and accommodated their cultural preferences on social issues from guns to abortion to gay marriage. What the establishment didn't do was adjust the GOP's economic approach to match the populist impulses—or even seem to consider such a shift necessary.
Why did so many other supposedly smart politicians not see Mr. Trump's soldiers gathering?
In 1970, Mr. Davis was a young political aide in President Richard Nixon's White House and worked for an adviser named Harry Dent. Mr. Dent grew up in South Carolina and was plotting to woo conservative Southerners from their traditional mooring in the Democratic Party.
Mr. Dent and his team made sure the GOP provided a home to disaffected Democrats. While they didn't share the business-friendly economic views of the Republican Party, it offered them allegiance on cultural issues such as hatred of draft dodgers, mistrust of busing to achieve racial desegregation and anger at the sex-and-drugs counterculture.
John Sears, a political operative who worked for Messrs. Nixon and Reagan, says Mr. Nixon appealed to crossover Democrats in some of the same ways that Mr. Trump appeals to populists now. Messrs. Nixon and Trump were widely scorned by the media and political establishments of their time.
Mr. Nixon "was running against Ivy League schools and the New York Times and the Episcopal Church," says Mr. Sears. The Southern strategy helped Mr. Nixon win re-election in 1972, and a party long dominated by small-town Midwesterners, Northeastern liberals and a smattering of Western conservatives sprouted a new populist wing. Mr. Dent died in 2007.
In 1980, Reagan Democrats were drawn to Mr. Reagan's plain-spoken declaration that liberal policies dragged down them and their communities. Their conversion to the Republican Party completed its consolidation in the South and drew in disgruntled workers from the upper Midwest.
Mr. Buchanan's first presidential campaign pointed to trade and immigration as culprits in the faltering economy. He toured the Mexican border outside San Diego to raise concerns about undocumented immigrants flooding into the U.S. The government later erected a wall along that same stretch of border.
The GOP leadership fought Mr. Buchanan, and there weren't enough pitchfork populists for him to prevail. He lost the nomination to a thoroughly mainstream Republican, George H.W. Bush, who then lost to Bill Clinton. While the increasing cultural conservatism of the GOP had attracted some new voters, it also drove away some moderate voters.
But the party's new working-class voters were growing more uneasy with traditional GOP economic formulas. Those pressures appeared first in the House, the chamber of Congress closest to the grass roots.
The House abandoned Mr. Bush's call to overhaul Social Security and then rebelled on immigration. Instead of supporting a business-friendly guest-worker program and some path to legal status for more than 10 million undocumented immigrants already in the U.S., House Speaker Dennis Hastert, a Republican from Illinois, started a campaign against illegal immigration and ordered committee chairmen to hold field hearings along the Mexican border.
The GOP also benefited from growing Democratic concern about climate change and hostility to fossil fuels. The positions pushed working-class voters in energy-producing states toward the Republican Party.
The illusory recovery for many Americans created a fertile environment for anti-Washington candidates, none more than Mr. Trump.
The Republican establishment actually encouraged the rise of these new forces, thinking it could benefit from tea-party votes and channel the energy toward the GOP's broader purposes.
In 2010, Senate campaign-committee funds fueled the Senate campaigns of numerous tea-party members. Republican House leaders recruited and helped raise money for some tea-party candidates who won that year.
Economic anxiety also was shaking the core Republican belief in free trade. In 2010, 52% of people who called themselves Republicans said free trade hurt the American economy, while just 21% said it helped, according to an NBC/CNBC poll. Republicans split on the same question in 2007.
Last year, Rep. Jeff Duncan, a tea-party favorite from South Carolina, was one of 50 Republicans to vote against rules to expedite the approval process for trade deals. In 2011, he sided with the Republican-led House on trade pacts with Colombia, Panama and South Korea negotiated by the Obama administration. "Tariffs are taxes," he told an aide.
A spokesman says Mr. Duncan still supports free trade but was concerned about increased negotiating powers that would have been granted to the president. Mr. Duncan also had doubts about a trans-Pacific trade deal that was to be approved under the same rules.
The changes in the past four decades add up to a Republican Party that morphed slowly but inexorably into something fundamentally different.
Long stereotyped as home to the country-club crowd, bankers and big business, the party is increasingly driven by anxious working-class voters, small-town business people and middle-aged Americans.
At the same time, the cultural conservatism that attracted new voters to the Republican Party has repelled some upscale suburban voters who had long been reliable Republicans. The upshot is a changed electoral-college landscape that in many ways favors Democrats.