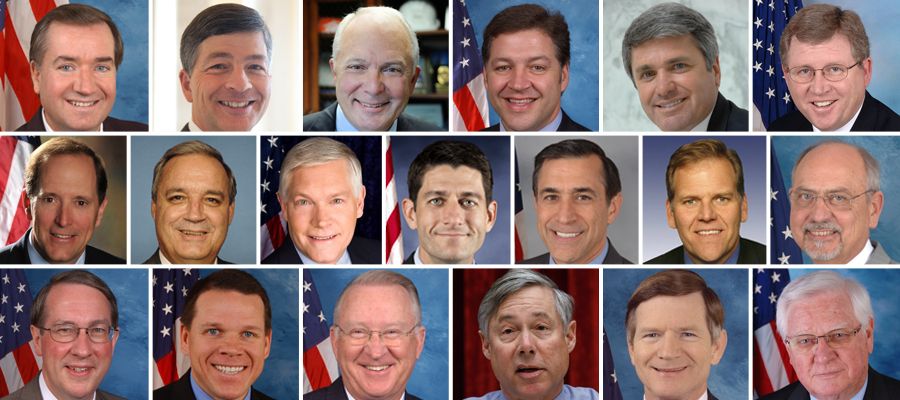 The Republican Party is The Democratic Party's best
ally.
Keep The Club closed!
Limbaugh, Hannity, Beck, Coulter!
Keep setting the ideological agenda.
Don't change a thing.
It's perfect just the way it is!
NOV 27, 2012
WASHINGTON -- House Speaker John Boehner (R-Ohio) announced who will chair all of the major House committees in the next Congress. And it turns out they all have something in common besides party affiliation: they're all white men.

There isn't a single woman or minority included in the mix of 19 House committee chairs announced Tuesday -- a stark reality for a party desperate to appeal to women and minorities after both groups overwhelmingly rejected Republicans just weeks ago in the presidential election. The one female committee chair that House Republicans currently have, Rep. Ileana Ros-Lehtinen (R-Fla.), is stepping down because her term is up. While there are still two lower-tier House committees awaiting a chair assignment -- the Ethics Committee and House Administration -- neither committee has any women or minority members. ...

"Disappointed to see House committee chairmanships in the 113th Congress will not include a single woman. -PM," tweeted Sen. Patty Murray (D-Wash.), who included a link to Boehner's press release announcing the chair posts.
Remember all the discussions about the Republican Party learning valuable lessons about the need to reach out and broaden their appeal to women and minorities? It doesn't look like they are getting off to a very good start.