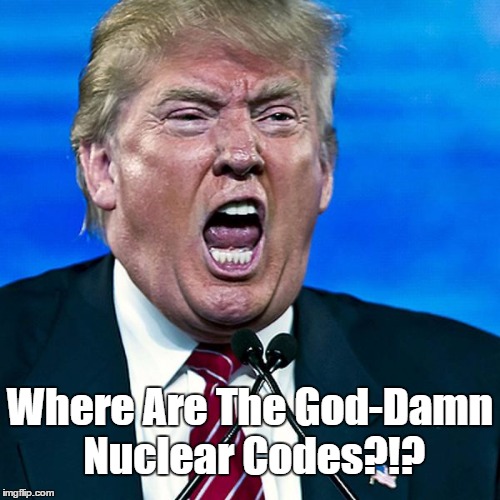 "Trump Is Locked An Loaded In A Nuclear Game Of Chicken"
The Atlantic
https://www.theatlantic.com/international/archive/2017/08/trump-locked-loaded-north-korea/536541/
Trump On North Korea: "This Is A Whole New Ballgame... He's Not Getting Away With It"
Donald Trump Has His Finger On The Nuclear Button. Maybe We Should Do Something About That.
"60 Minutes": The New Cold War. Who Has The Temperament To Be Next Commander-In-Chief?
Oh, C'mon! That's Just Donald Shaking Things Up




"What If A President Loses Control?"
Donald Trump Asked An Adviser 3 Times Why U.S. Can't Use Its Nukes, Says Joe Scarborough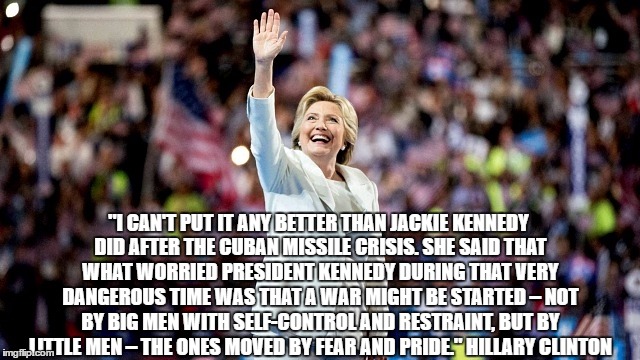 And Armageddon As A Self-Fulfilling Prophecy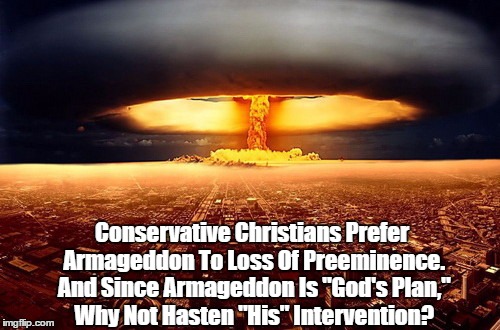 Compendium Of Best Pax Posts On Organized Religion And The Everyday Validation Of Violence
The Christian Doctrine Of Damnation... And The Destruction Of Christ-Spirit