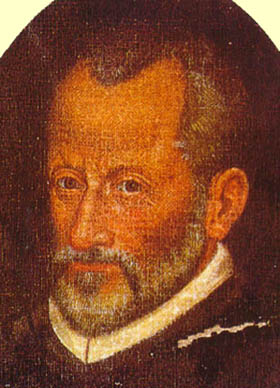 Palestrina's Wikipedia page
Morten Lauridsen's setting of O Magnum Mysterium
Live, Midnight Mass, 2009
Again, Lauridsen's setting of O Magnum Mysterium
Westminster Cathedral Choir
Live, Midnight Mass, 2009.
Studio version, O Magnum Mysterium
Youth Choir of the Latvian Academy of Culture
http://www.youtube.com/watch?v=j2YuHS-vVn4&list=PLF0DF8FF81630B9C4
http://en.wikipedia.org/wiki/Morten_Lauridsen
Lauridsen explains how
Zurbarán's

"Still Life With Lemons, Oranges and a Rose"

inspired
"O Magnum Mysterium."
http://online.wsj.com/news/articles/SB123516723329736303
"Magnum Mysterium" as the name of God that feels best suited.
As humankind outgrows its medieval understanding of divinity,
we would benefit from more mystery-awe-reverence
and less feigned knowledge.
***