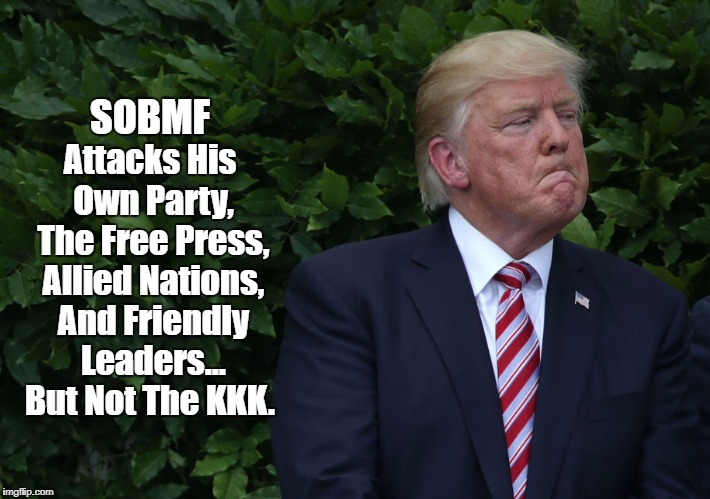 Dear A
And so it begins.
The Civil War resumes and the first shot is by motor vehicle.
Trump still has not denounced the emboldened White Supremacists he created.
The "president" condemned bigotry on all sides but not the White Supremacists that created the melee.
Melania tweeted out before Trump did.
Trump tweets 'we must come together no matter what race or religion.'
Forget "we'll take him out on stretcher" or "beat the hell out of 'em... I'll pay your legal fees."
Trump will go after his own party, the free press, allied world leaders... but not the KKK.
Virginia's "Unite the Right" rally was the largest gathering of white supremacists in decades - and it took in an open carry state.
Gun Control Refresher Course
Virginia Governor McAuliffe held a news conference strongly denouncing the invading White Supremacist who came to the rally with belligerence in mind.
McAuliffe also told Trump to stop the hate, intimidation and inflammatory speech, all of which are counterproductive if you really intend to bring people together.
1 dead, 35 injured - by vehicular homicide terrorism.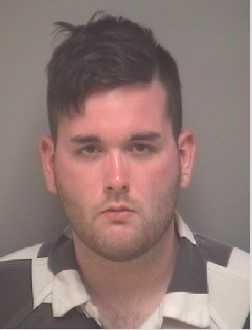 James Alex Fields Jr. Identified As Terrorist Who Plowed Through Peaceful Crowd Protesting White Supremacy Rally In Charlottesville, Virgina
2 troopers were killed in a helicopter crash covering the incident.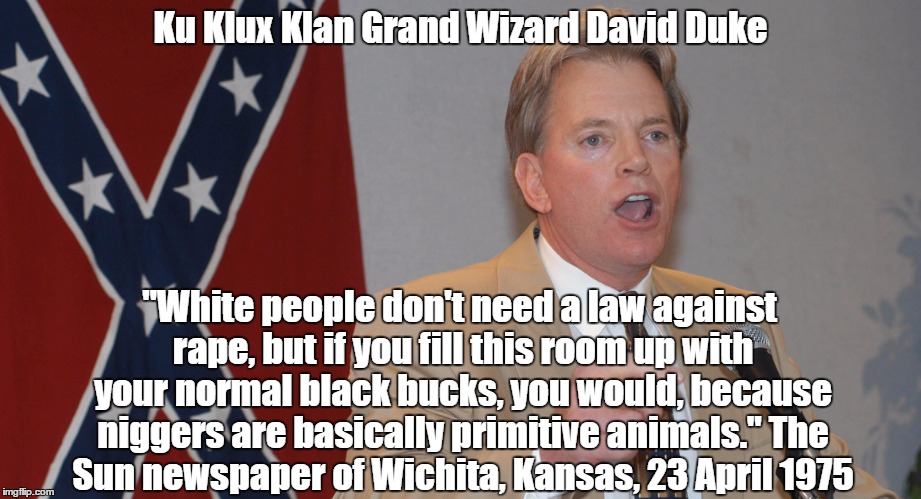 During the 2016 presidential campaign Duke endorsed Trump.
Although Trump had had personal interaction with Duke in the past, he initially denied any knowledge of him.
Trump's Most Egregious, In-Your-Face Fascist Declaration: "We're Going To Have To Do Things..."