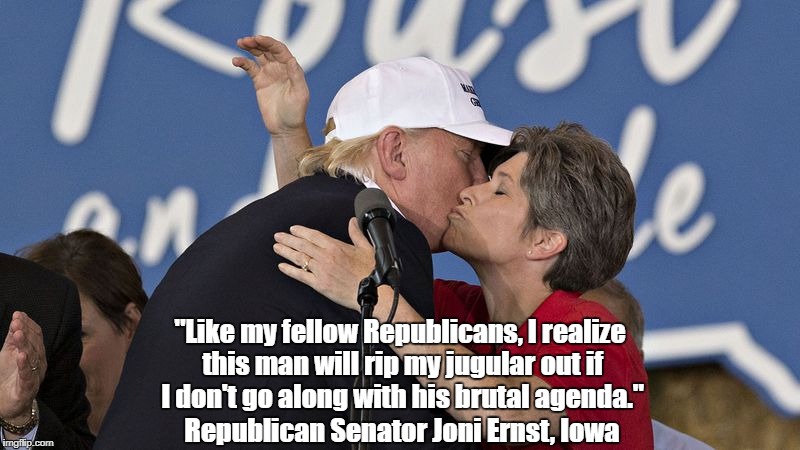 Alan: Please watch the video in the post below.
Note that when Senator Ernst replies to a constituent's question about "standing up to Trump," the Iowa senator says she does not want to talk about Trump but about her own initiatives.
Ernst (and other Republican politicians) are too cowardly to speak the following truth: "Throughout the Obama administration, our party dedicated itself to political malice, political obstruction and political retribution. A
lthough we originally aimed our spitefulness at the other side of the aisle, we now know that Trump will maul, savage and rip-out-the-jugular of any Republican politician who does not play along with his destructively punitive agenda."
Now that American conservatives' hatred and madness has "come home to roost," they pretend there's no elephant in the room.
\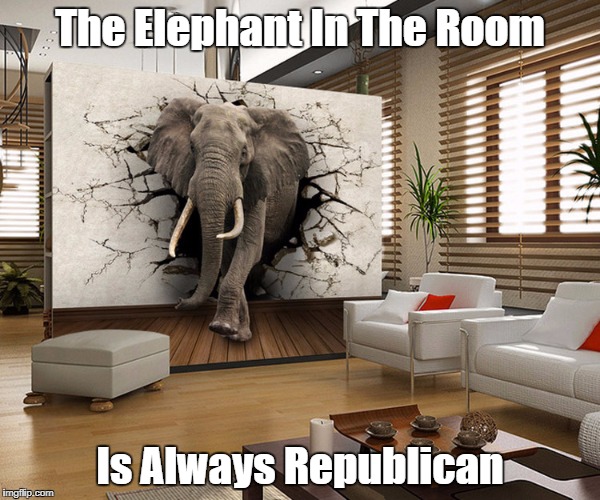 Iowa Sen. Joni Ernst Nearly Laughed Out Of Rural Town Hall For Defending Trump