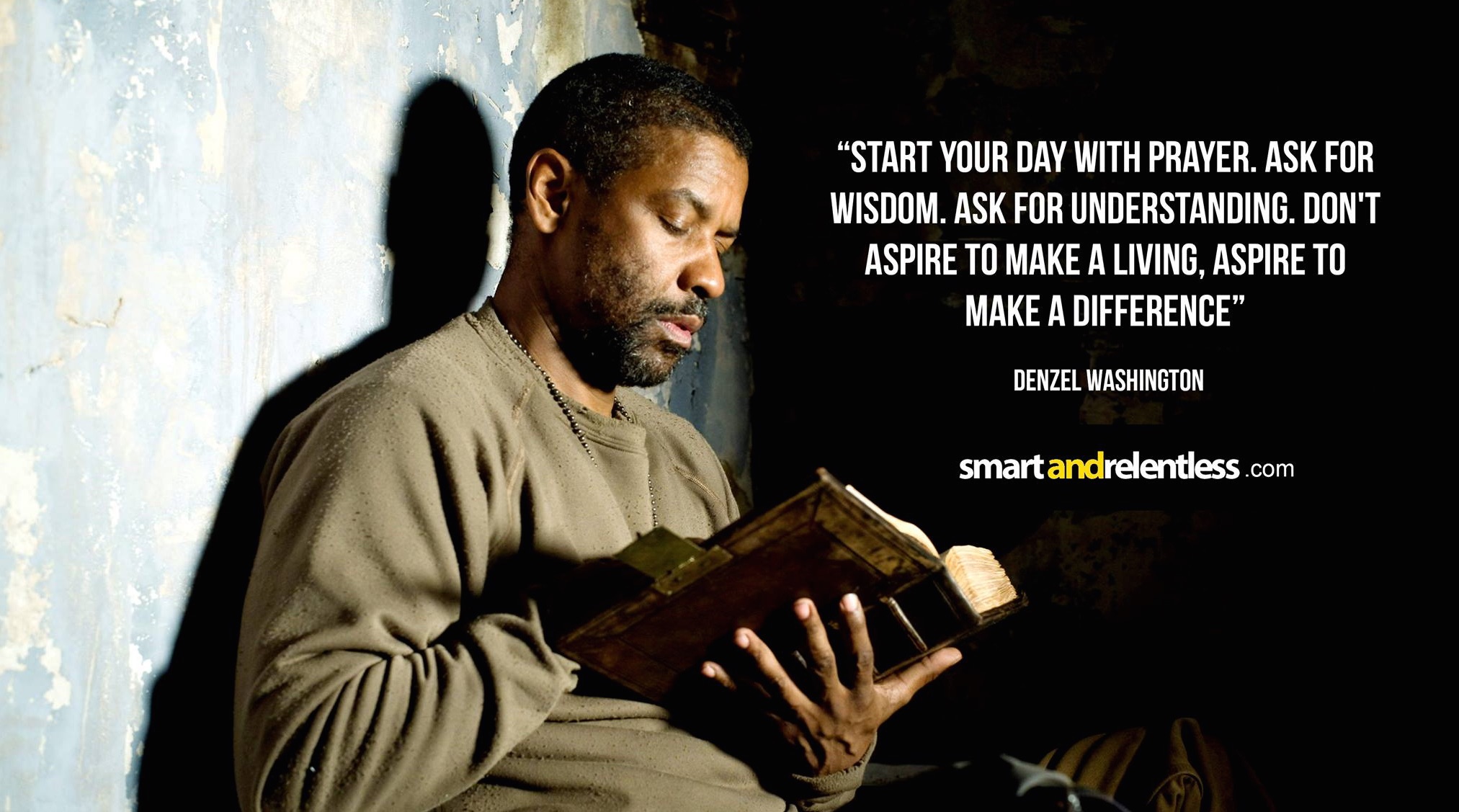 I hope you and your kin are all well.
Did you know that Denzel considered becoming a Christian minister like his Dad and that he sees acting as a way of "sermonizing?"
Denzel's Christianity:
1.) http://www.beliefnet.com/entertainment/movies/2007/12/denzel-washingtons-ministry-of-movies.aspx
Alan
On Mon, Jan 22, 2018 at 10:04 AM, John Fricks
<jhfricks@gmail.com>
wrote:
I read somewhere that the two most trusted people in the USA are Tom Hanks and Denzel Washington. Would either of them want to live inside the beltway?






From:

Alan Archibald [mailto:alanarchibaldo@gmail.com]
Sent: Sunday, January 21, 2018 10:49 AM
To: Frances Vito; Jim Sanfilipo
Cc: Chuck Holton; Stephen Dear; Janet Archibald; Nancy Hardies, R.N., N.P., M.S.; Leigh Sturman; Rich Shaw; Holly Reid; Nephew Bill Archibald; Ian Archibald; Gerald J. Archibald; John Tarantino; Paul and Velda; Byron C. Howes; Rob Dickinson Email; Denise Dickinson; Barbara And Dick Blum; Eli MacDonald; Ed Myer M. D.; Fred Owens; Ken Krebs, E.P.A.; Patrick O'Neill; Ralph Scallion M.D.
Subject: Spielberg's "The Post": It Will Bring Tears To Your Eyes And Make You Applaud At The End




Spielberg's "The Post": It Will Bring Tears To Your Eyes And Make You Applaud At The End